Blog post
My experience with Ericsson Response in Haiti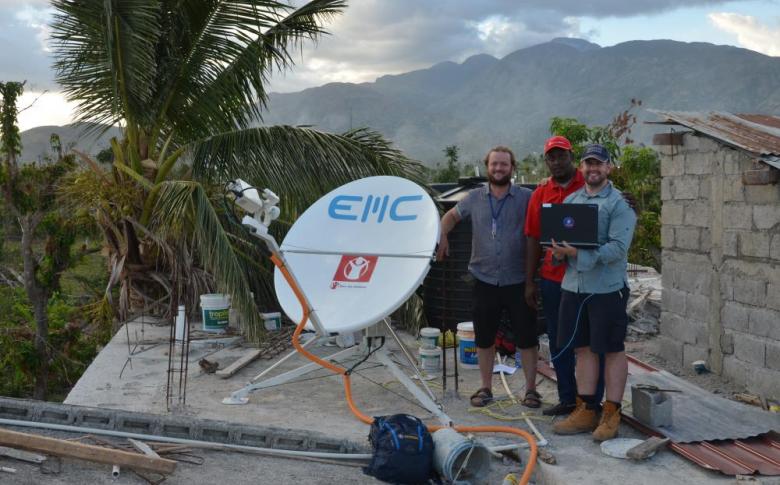 It's amazing to see firsthand the difference that communication can make to communities in crisis, and what a vital role it plays in saving lives. Ericsson Response is a volunteer initiative that deploys employees and telecom equipment to support the UN and other humanitarian organizations in times of disaster. I recently had the opportunity to participate in a mission to Haiti, where access to communication technology is making a big difference in the effort to assist the people affected by Hurricane Matthew.
Within days of the UN's request for communications support, the first Ericsson Response volunteers arrived in the disaster zone. They quickly set about identifying the best location for a satellite dish and Wi-Fi access points, and finding a power source to enable internet connectivity. Once they established the Wi-Fi network for the main UN camps, they extended it to the compounds of the other NGOs. The creativity and ingenuity of these first responders is amazing: I saw access points attached to coconut trees, makeshift car battery UPSs, and Ethernet cables patched through destroyed buildings – whatever it took to get the job done.
I landed in Port-au-Prince on December 5, two months after the hurricane struck, where I met Gilles Philippe Gregoire, the Canadian Ericsson Response volunteer who was deploying with me. The next morning we boarded a UN helicopter heading to Jérémie. As we flew, a familiar feeling came over me. Almost three years ago to the day, I had been on an Ericsson Response mission to the Philippines, sitting on a helicopter headed to a disaster zone that had been struck by Typhoon Haiyan. The familiar feeling was a mixture of nerves, adrenalin, an eagerness to help and some small worry that something might go wrong that I wouldn't be able to fix.
---
By Michael Hanrahan, Head of Central Delivery and Resource Management at Ericsson
Read the full story on Technology for Good Blog