Blog post
Emergency Responder profile: Angel Buitrago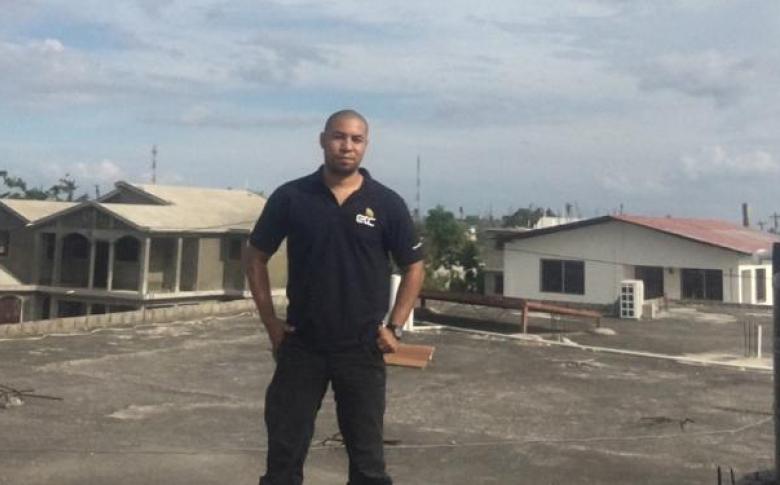 The life of an emergency responder can be hectic. Angel Buitrago, an experienced World Food Programme (WFP) ICT specialist working in the Regional Bureau in Panama, is currently finding this out for himself. Straight after participating in TRIPLEX, a full-scale humanitarian and civil protection exercise held in Norway in September with over 250 participants, he was immediately deployed to Haiti as part of the ICT Working Group's response to Category 5 Hurricane Matthew led by WFP, global lead of the ETC. We chatted with him after his return from Haiti about his experience in the field. 
In 2015 you acted as ETC Coordinator during OpEx Bravo training and one year later, you were selected as ETC Coordinator during TRIPLEX exercise. How are these training exercises different?
Although they were both very interesting and challenging, OpEx Bravo is more technical and detailed while TRIPLEX has a bigger focus on collaboration with other humanitarian actors. Working in an interagency environment like TRIPLEX training gave me the chance to work with many different humanitarian responders. This allowed me to network with partners and a lot of colleagues.
To be honest, I hadn't heard too much about TRIPLEX before – I only knew that it was a massive emergency simulation exercise. Although the scenario was new to me, when I was selected as ETC Coordinator again, I was thrilled to have such an opportunity as working with the ETC is always a great adventure.
How did these training courses help to expand your skills?
Although TRIPLEX and OpEx were emergency simulations, during the exercises I had to face many of the same challenges you see in a real emergency operation: having to work extended hours in uncomfortable conditions and, at the same time, deliver ETC services in a timely and reliable manner. In such challenging environments, my existing skills were put to the test but I also gained new ones.  I feel the exercise helped me move a step forward towards becoming a better emergency responder.
When you were deployed to Haiti, did you put into good use the skills learned in training?
 In Haiti I had the chance to work with people I met previously in both OpEx and TRIPLEX. Having a previous understanding of their needs and expectations from the ETC, made it a lot easier to work together and collaborate towards the common goals.
Tell us a bit how the Haiti operation is different than previous emergencies you have been deployed to.
 The Haiti operation is quite complex in my opinion. The operational areas were heavily affected by the hurricane and taking into consideration that the telecommunications infrastructure and services in these areas were not very strong prior to the hurricane, you can imagine the status afterwards.
Moreover, Haiti is a country where it is difficult to find suppliers for Information Technology (IT) and telecommunications equipment, materials and services, so this also added another layer of complexity to the operation.
All of this, along with the large number of humanitarian responders on the ground, created a big demand for emergency communications services in the country.
The teamwork factor in Haiti is key for a successful response as we have to deploy services as quickly as possible and keep adjusting to the always-changing requirements. I think every day was exciting in some way or another, but I feel that the first week was the most challenging: the rush to get the services up and running, working almost 24x7 and enabling the response community to carry out their work through our services was a gratifying experience.
What advice would you give to future ETC training participants?
When you are on the ground, you instantly feel that you are in a real emergency operation.  My best advice would be to enjoy the experience and prepare for it; this way you will get the most out of the experience and have fun! And you never know, maybe the opportunity of putting the new skills into practice is just around the corner!