News
ETC Launches WiFi System Connecting Syrian Refugees in Northern Iraqi Camp with Families in Syria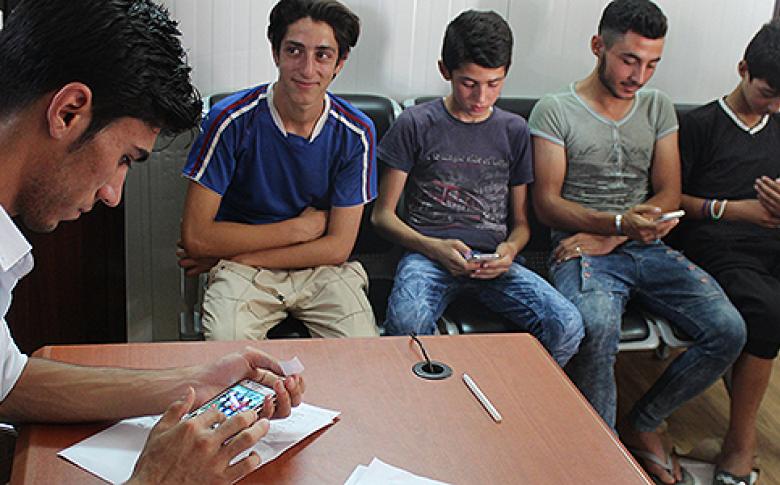 ERBIL – The Emergency Telecommunications Cluster (ETC) today launched an innovative project that provides wireless internet access to Syrian refugees living in Domiz refugee camp in northern Iraq, the largest refugee camp in Iraq which is home to 31,000 Syrian refugees.
Syrian refugees forced to flee the conflict in Syria can now use the internet through the World Food Programme (WFP)-led ETC Connectivity for Communities project to keep in touch with their families in Syria. The ETC first started providing internet connectivity through a pilot at the United Nations Populations Fund (UNFPA) Youth Centre in Domiz Camp in July.
"Many refugees I have met have friends and family still inside Syria, often living in very difficult conditions," said Sally Haydock, WFP Country Director in Iraq. "To be able to stay connected is, in many ways, a vital lifeline. We are really excited about this project and hope to see it replicated in other camps for refugees and internally displaced people in Iraq and eventually around the globe."
Internet access also allows refugees to obtain information, maintain contact with the outside world, continue education online and make informed decisions about their own lives.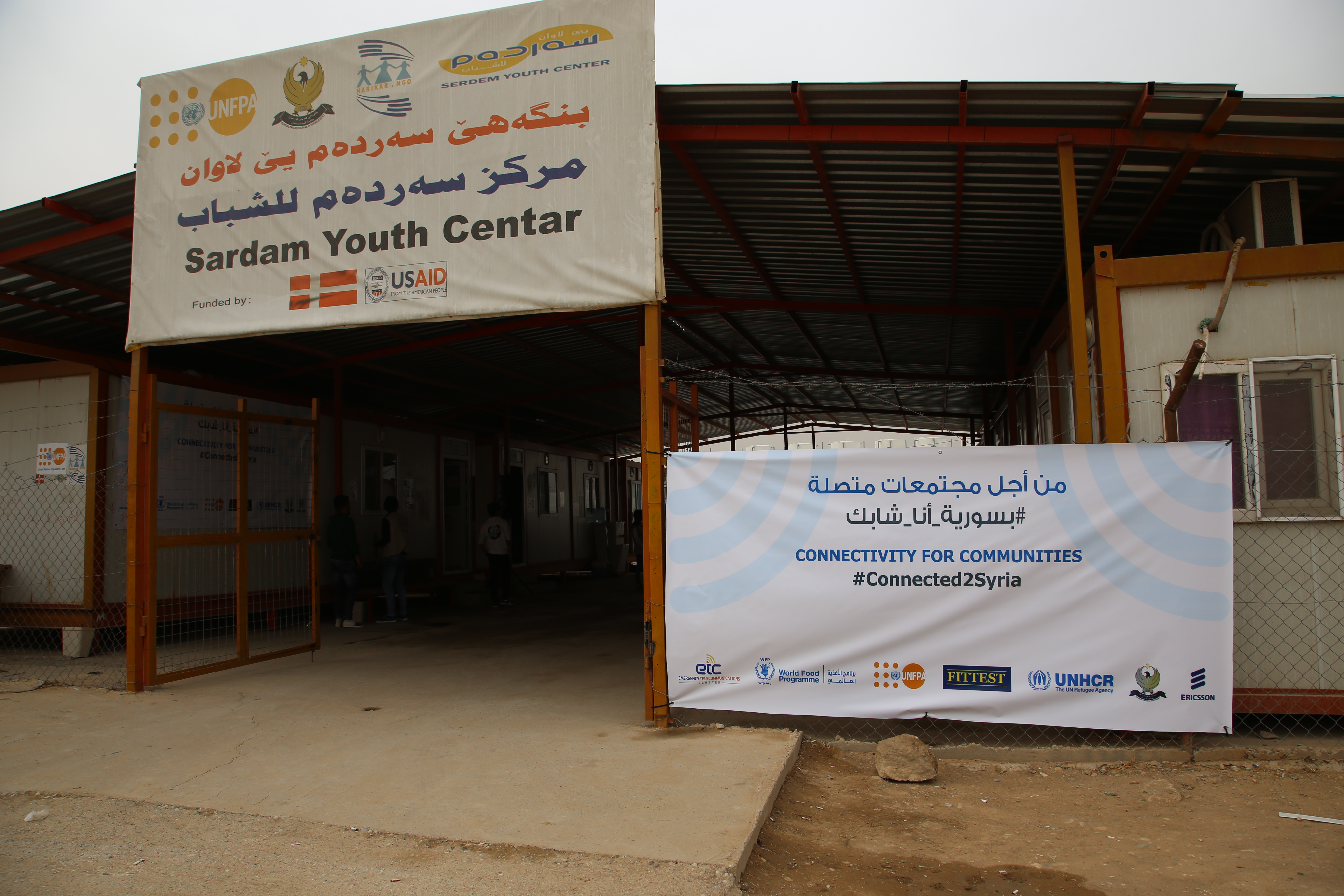 For 23-year-old Ronaz who lives in Domiz camp, Internet access has meant that she can continue developing her skills. "I am using this internet service every day," she said. "This is the only way to educate myself as a musician. I use my music online to teach other refugees around the world about issues such as racism, violence and addiction." Since the start of the project, 300 Internet vouchers were distributed to the community, providing each user with up to five hours of connectivity in the UNFPA Youth Centre each day.
"For refugees and displaced youth who are separated from their peer groups, internet connectivity is an important social bridge that helps them to overcome their sense of isolation and to feel connected to the outside world. Equally important is the opportunity it provides for raising their awareness on educational and health aspects and economic opportunities," said Ramanathan Balakrishnan, UNFPA's Representative in Iraq. "Internet is an important means of empowerment for displaced youth as it allows them to increase their awareness on reproductive health needs and prevention of sexual and gender based violence."
A second site for connectivity services, an Internet café, was established earlier this month by the UN High Commissioner for Refugees (UNHCR) in Domiz camp. A Syrian refugee living in the camp has been employed as an administrator for the Internet café and additional support personnel are trained onsite as needed.
"Communication is the link to survival," said Enrica Porcari, Chair of the ETC and WFP Chief Information Officer and Director of IT. "The onus is on the entire response community – humanitarians, governments, private companies – to strengthen the capacity of affected people to respond, recover and redevelop. With our network of members, the ETC is committed to ensuring those at the heart of the response have access to communications."
The ETC Connectivity for Communities project in Iraq is being implemented by WFP with support from UNFPA, UNHCR as well as WFP's Fast IT and Telecommunications Emergency and Support Team (FITTEST) and Ericsson Response. WFP has plans to expand connectivity so that refugees can access the internet no matter where they are in Domiz camp. The project's long-term ambition is to provide internet connectivity to camps in Iraq and other countries around the world.
As part of its regional emergency operation to assist Syrian refugees who fled conflict, WFP provides food assistance to more than 50,000 vulnerable refugees in Iraq through food vouchers, allowing them to purchase their food from local shops. WFP also provides food assistance to over 1 million Iraqis displaced by conflict and is scaling up its emergency response to meet the food needs of families fleeing Mosul.
UNFPA in Iraq is helping to deliver emergency reproductive health services and emergency Gender Based Violence Response to Syrian refugees, especially women and girls affected by the crisis. As part of this response UNFPA has been providing obstetric services to pregnant women, distributing reproductive health kits for antenatal and postnatal care to hospitals and family planning centers. The Fund is also supporting the distribution of hygiene kits to women and girls of reproductive age. Additionally, in clinics and safe spaces in camps and shelters, UNFPA is working with partners to provide essential health services to women of reproductive age, and is supporting psychosocial care for women and girls affected by violence or trauma.
WFP is the world's largest humanitarian agency fighting hunger worldwide, delivering food assistance in emergencies and working with communities to improve nutrition and build resilience. Each year, WFP assists some 80 million people in around 80 countries.
UNFPA is the lead UN agency for delivering a world where every pregnancy is wanted, every childbirth is safe and every young person's potential is fulfilled.
The Emergency Telecommunications Cluster (ETC) is a global network of humanitarian, private sector and governmental organizations that work together to provide shared communications services in emergencies. The ETC seeks to ensure all those responding to emergencies – including affected communities – have access to vital communications services.