This Emergency is no longer active.
Emergency
Nepal: Earthquake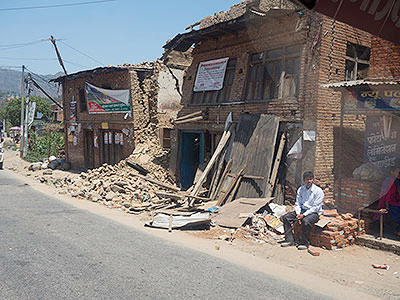 12 November 2015
Close to five months after a 7.9 magnitude earthquake struck Nepal, the Emergency Telecommunications Cluster (ETC) operation has transitioned its services as local services are fully restored. The ETC was initially activated to provide the humanitarian community in Nepal with shared internet connectivity and security telecommunications services.
The ETC demobilized its services in Gorkha and the Humanitarian Staging Area (HSA) in Kathmandu on 28 September, and in Chautara and Charikot on 15 October. The extension of the VHF radio communication network is being handed over to United Nations Department of Safety and Security (UNDSS) in order to ensure continuity of long term services.
To those users who remain in Nepal, the ETC has provided support and advice on alternative and longer-term solutions, such as the use of local ISPs which are now restored in common operational areas.
Within the response timeframe, more than 1,550 humanitarians from over 250 organizations have registered to use ETC services in Nepal. 
| People Affected | Funding needed by the ETC | Users Registered to use ETC Networks | Shared ETC Internet Services available at |
| --- | --- | --- | --- |
| 8 MILLION | US$ 2 MILLION | 1550+ | 13 SITES |
Overview
Funding status
Percentage received
92.00%
Related documents and links