Emergency
Bangladesh: Refugee Crisis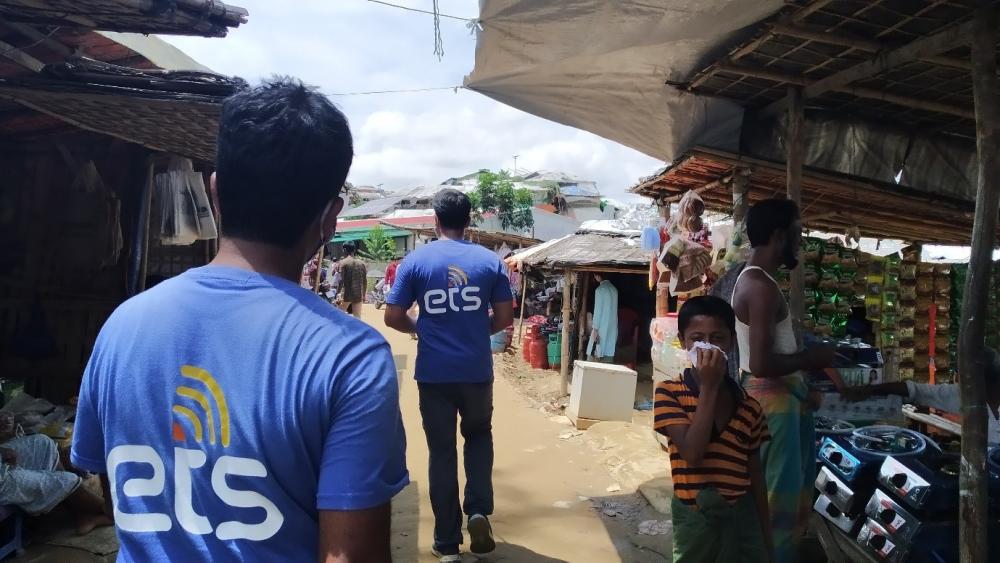 It is now five years since Rohingya women, men and children were forced to flee Myanmar to Bangladesh. The 2022 Joint Response Plan seeks to strengthen protection and solutions for Rohingya refugee women, men, boys and girls; deliver quality, life-saving assistance to people in need; foster the well-being of communities in Ukhiya and Teknaf Upazilas. Multi-sector assistance including food, water and sanitation, shelter, and access to healthcare and education will continue and be improved in 2022 for Rohingya refugees, as well as for Bangladeshis living near the camps.
The World Food Programme (WFP), in its capacity as global lead of the Emergency Telecommunications Cluster (ETC), is supporting the Inter-Sector Coordination Group (ISCG) by addressing common Information and Communication Technology (ICT) needs.
In 2022, the ETS will maintain and expand ETS security communications and data connectivity services, enable digital assistance efforts and provide coordination and information management services to facilitate the response and ensure the safety and security of staff.
Overview
Funding status
Percentage received
59.00%
Related documents and links
Headlines and Events