Blog post
Snapshots from the Field: COVID-19 helpline open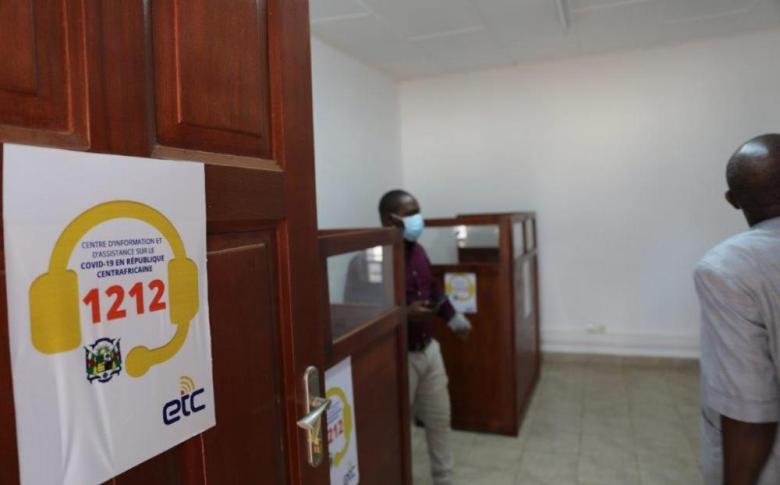 Photo credit: Bruno Djoyo/WFP
The dedicated COVID-19 helpline – set up by the ETC in Bangui in the Central African Republic (CAR) – is now taking calls.
As the country battles to contain the spread of COVID-19, the helpline will be a crucial source of information on the virus for communities in CAR. A team of five operators are answering calls around the clock to ensure those reporting symptoms are advised and referred to the national Ministry of Health. This will combat misinformation surrounding the pandemic, encourage early detection of the virus and ultimately improve the safety of communities.
"The toll-free 1212 helpline is an important tool in the response to this pandemic, which continues to shake the whole world," – Racky Fall, WFP Deputy Country Director in CAR.