Blog post
Security on wheels: The ETS delivers radio training to humanitarians in Maiduguri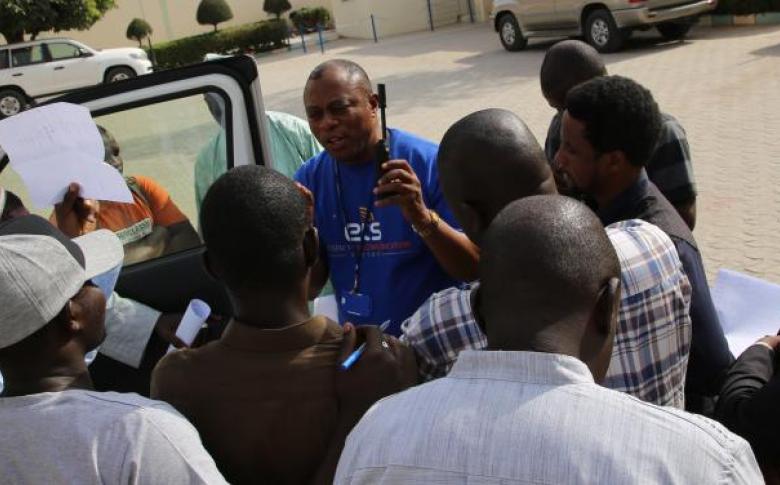 The sun rises on another day in Maiduguri with the Harmattan haze covering the city. The Harmattan is a dusty wind which blows during the dry season from the Sahara desert over West Africa.
The ETS team meets early in the morning at the IHP camp, where the ETS is based, to finalise the details of the radio training they are about to deliver to drivers from various UN agencies.
Humanitarian organisations in Maiduguri are operating at full capacity and drivers are essential for their daily activities. Despite work commitments and some roads closed due to a wedding ceremony, over 20 drivers from the World Health Organization (WHO), International Organization for Migration (IOM), UN Food and Agriculture Organization (FAO), UN Children's Fund (UNICEF) and the World Food Programme (WFP) arrived promptly at 11:30 at the OIM office where the training takes place.
Nono opens the training by stating that drivers are one of the most exposed humanitarian personnel in emergencies as their office is on the roads. Although this training is aimed at newly arrived drivers, it also serves as a refresher to the most experienced drivers. The refresher course was proposed after the ETS had been listening to Communications Centre (COMCEN) calls and observed that some of the radio procedures were not followed properly which might result in a potential threat to humanitarian staff. "Radio communications are a fundamental part of the safety and security of staff, key to information exchange and to call for assistance when needed," emphasizes John Lobaton, ETS radio trainer. "So this training will bring the drivers on the same page by clarifying the most common mistakes made in the past," adds Nono.
After making sure participants understood the differences between analogue and digital radio, standard call signs in Nigeria were explained in depth and participants practised how to report their movements over the radio. The instructors also stressed the importance of maintaining frequent communication with the COMCEN to report their exact position every hour during a trip.
After two hours in a dimmed room and several coffee breaks, participants had the opportunity to see first-hand how an HF radio was programmed in a WFP minivan at the IOM office parking.
"This training exceeded my expectations. I found the section on how to communicate effectively with the COMCEN very relevant as our safety is often at stake," comments Aron Mshelis, a UNICEF driver in Maiduguri.
The Emergency Telecommunications Sector was activated on 23 November 2016 to address the critical ICT needs identified during an assessment in the North-East Nigeria in September 2016. Under WFP's leadership, the ETS will upgrade the existing UN security communications system in North- East Nigeria to be compliant with the UN Minimum Operating Security Standards (MOSS), will provide security communications and connectivity services in identified common operational areas and will map the current needs of the affected population and assess the viability of a Services for Communities' intervention, as part of the ETC 2020 strategy.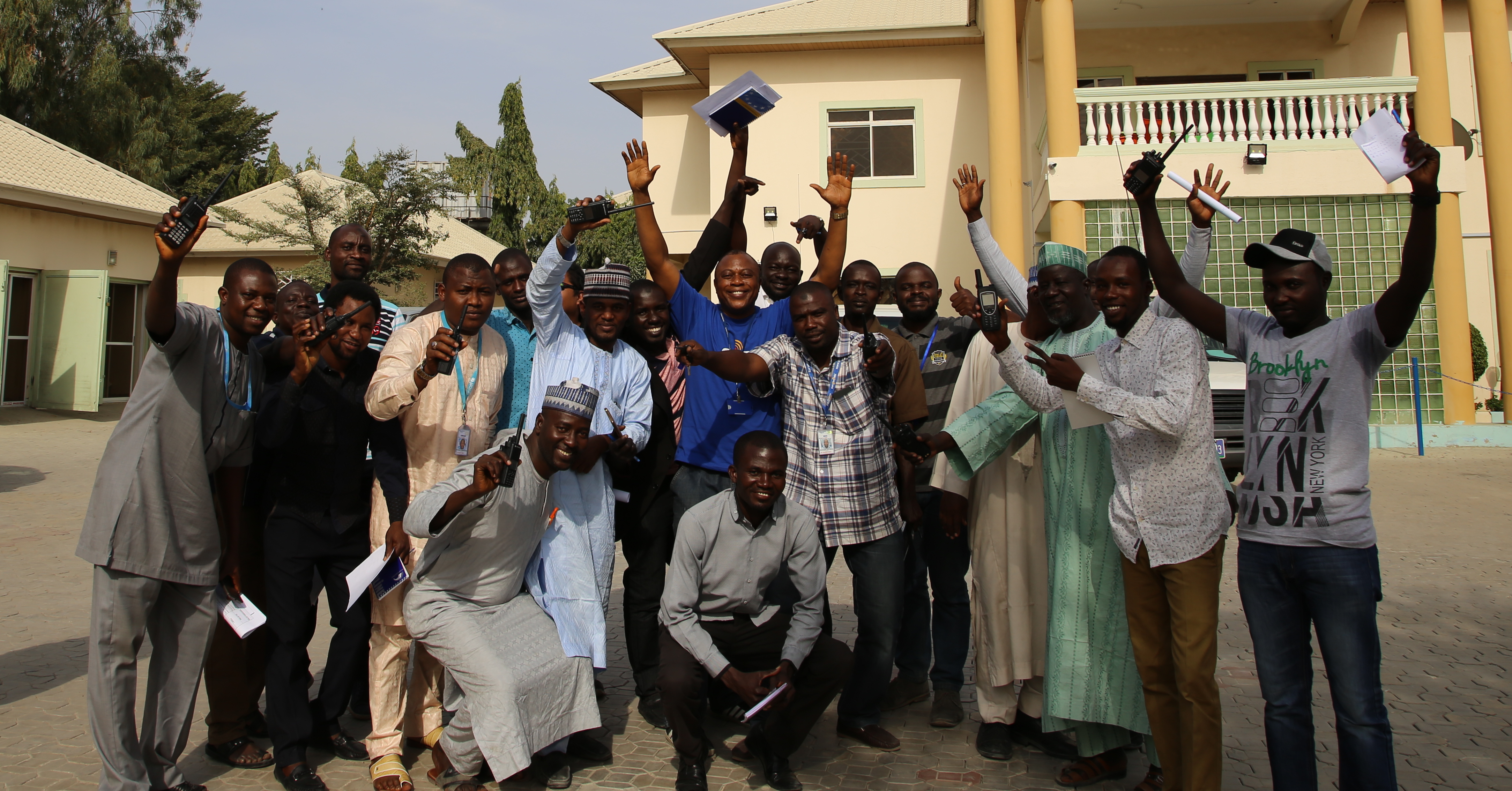 By Erika Iglesias, IT Emergency Preparedness & Response branch, World Food Programme