Blog post
Humanitarian Snapshot: Lalou Yavoucko in CAR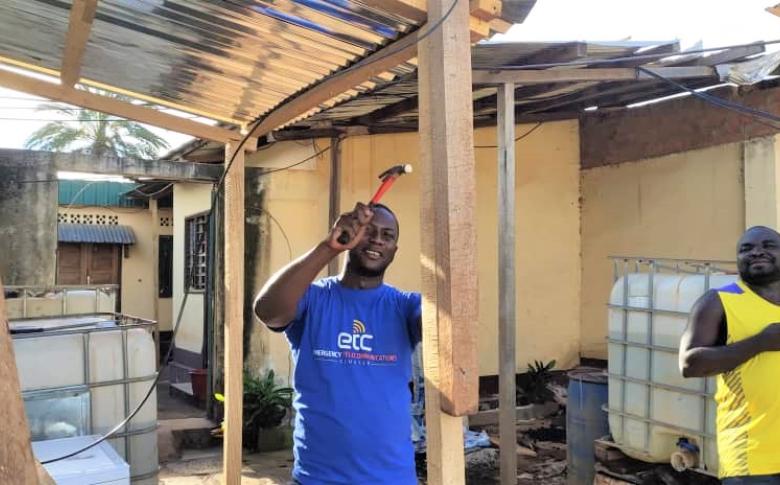 Lalou hammers home the finishing touches on an outdoor installation. Photo: ETC/WFP
"It was with a lot of emotions that I carried out this last mission."
Lalou Yavoucko has just completed his final deployment for the ETC in the Central African Republic (CAR), where he has been stationed with the World Food Programme (WFP) since 2016 as an IT specialist. 
Known for his unstoppable work ethic, Lalou continued to deliver connectivity for humanitarians on the ground throughout the height of the COVID-19 pandemic – after recovering from the virus himself.
As part of his final assignment with the ETC, he recently restored critical data services for local partners International Medical Corps (IMC) in Bambari, who operate and live in a location that relies on ETC connectivity services.
Reflecting on the past four years, Lalou says, "I am very grateful to have worked with the ETC. I hope in the future I'll work with the ETC again in the service of the humanitarian community."
We hope so too, Lalou!