Blog post
[Guest Article] Dominica — Connecting people through technology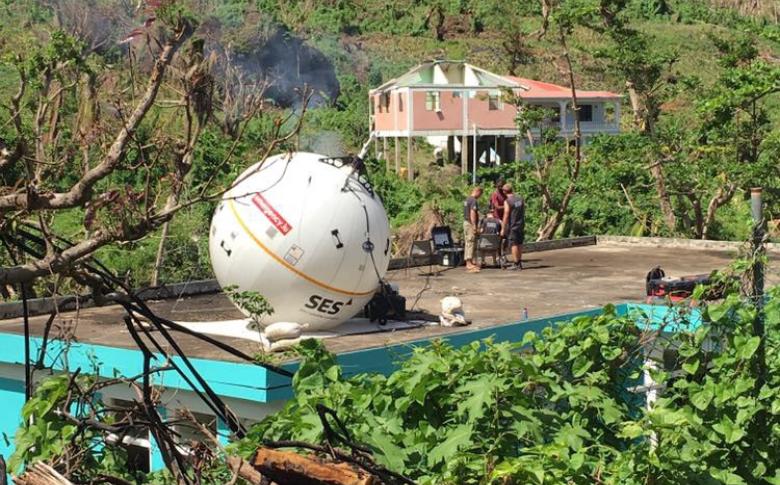 Connecting to the internet through mobile devices nowadays is part of daily life. All telecommunications were disrupted, though, when Hurricane Maria hit Dominica last year. Besides being a lifeline for the affected communities, telecommunications were key for humanitarian workers and government officials to coordinate relief efforts.
"We had a period in which we had no communications at all," said Bennet Thomas, Director of Telecommunications and ICT Advisor to the Government of Dominica. "Support by the Emergency Telecommunications Cluster (ETC) was very important and critical. We are thankful for the services they have provided to communities that were cut off, particularly in remote areas." (…)
Recovering the telecom services
Angel Buitrago, an Information and Technology Officer at WFP, arrived in Dominica after Maria battered the island with the mission to restore telecommunications and fly drones to assess damages.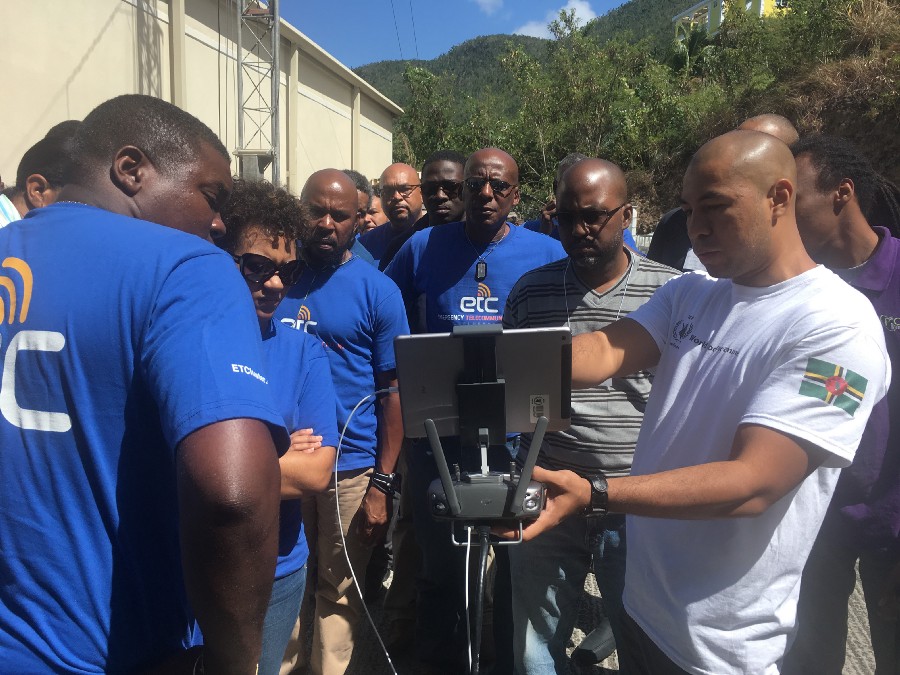 "All infrastructure from mobile operators was completely down," Angel said. "It was kind of going back to the Stone Age."
Angel joined L.P. Svensson from Ericsson Response, an ETC partner, to restore connectivity at the Cane Field Airport in the capital city of Roseau and the Douglas-Charles Airport on the eastern side of the island. The team also restored internet and satellite connectivity to many remote communities. The Government of Luxembourg supported these efforts.
Helping people help people!
Angel and L.P. have responded to emergencies before, but this one was different. IT specialists do not get to see what they achieve at the other end. "We assisted humanitarians, so we were helping people help people," L.P. said.
When Dominicans realized that WiFi had been restored at the airports, they gathered at the gates. The ETC team began to register these users. Just 30, 40 or 50 seconds after turning on the phones and logging in, hundreds of messages began to pour in on their phones. Then, the first Skype and WhatsApp calls came in, as did the news that the house was gone but relatives were fine. (…)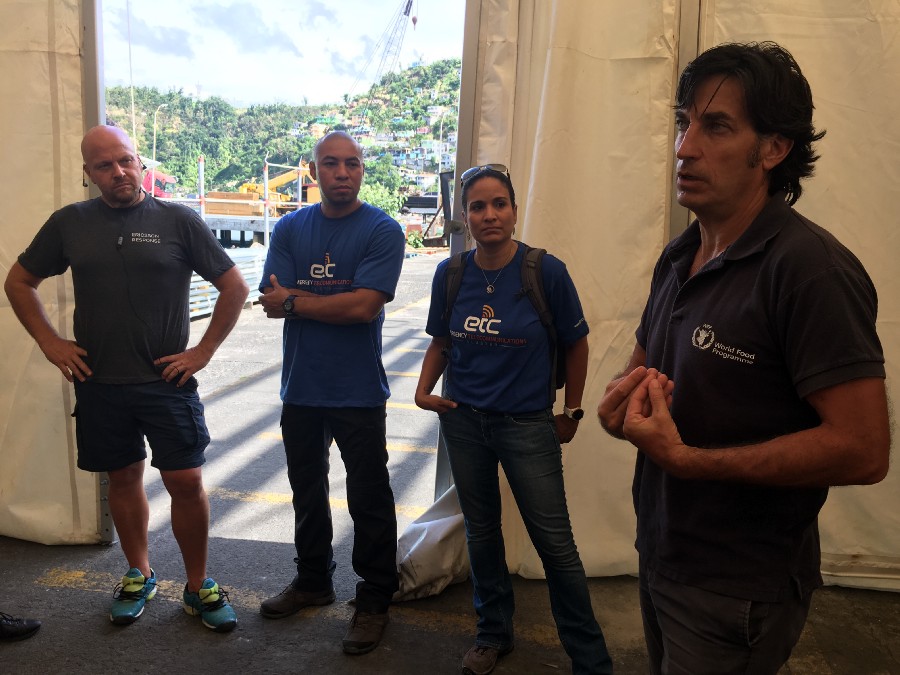 Six months later…
Telecommunications services on the island are recovering. The emergency phase of the operation has ended, and the ETC handed over to the Government of Dominica the hardware it installed in several schools, health centres and police stations in communities hard hit by the hurricane.
In late March 2018, the ETC organized a workshop in Roseau with the participation of WFP, Ericsson Response, Google and Facebook. IT specialists from the Government of Dominica, UN agencies and the private sector learned about new technologies, especially the use of drones and solar panels in emergency preparedness and response.
Read the full article here
---
Story by: WFP / Elio Rujano
Photos: WFP / Elio Rujano & Debora Nataren