Blog post
Guest Article: Angel and the Drones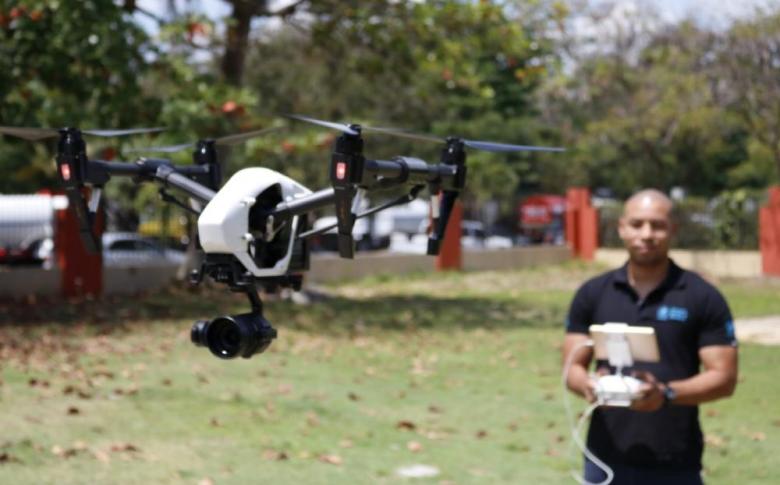 Evolving technology has potential to change the face of humanitarian work
Angel Buitrago is an IT officer in the World Food Programme (WFP)'s regional bureau in Panama. Here he provides a first-hand account of his use of UAVs (Unmanned Aerial Vehicles), or drones, during an emergency — and discusses the huge potential for this fast-evolving technology in tackling and preventing humanitarian catastrophes.
Hurricanes strike the Caribbean
When Hurricanes Irma and Maria hit the Caribbean between August and September 2017, we decided to do a pilot with a single drone, to see if we could support assessments.
In the past there were many occasions, when I was working on satellites and wireless connectors for connectivity, that I had to go to remote locations. But access was difficult as roads had been blocked. Using the drone we were able to do assessments without having to go to a location, and the images were extremely high quality and helped a lot in allowing us to deploy more efficiently. An image or a video can say more than 1,000 words.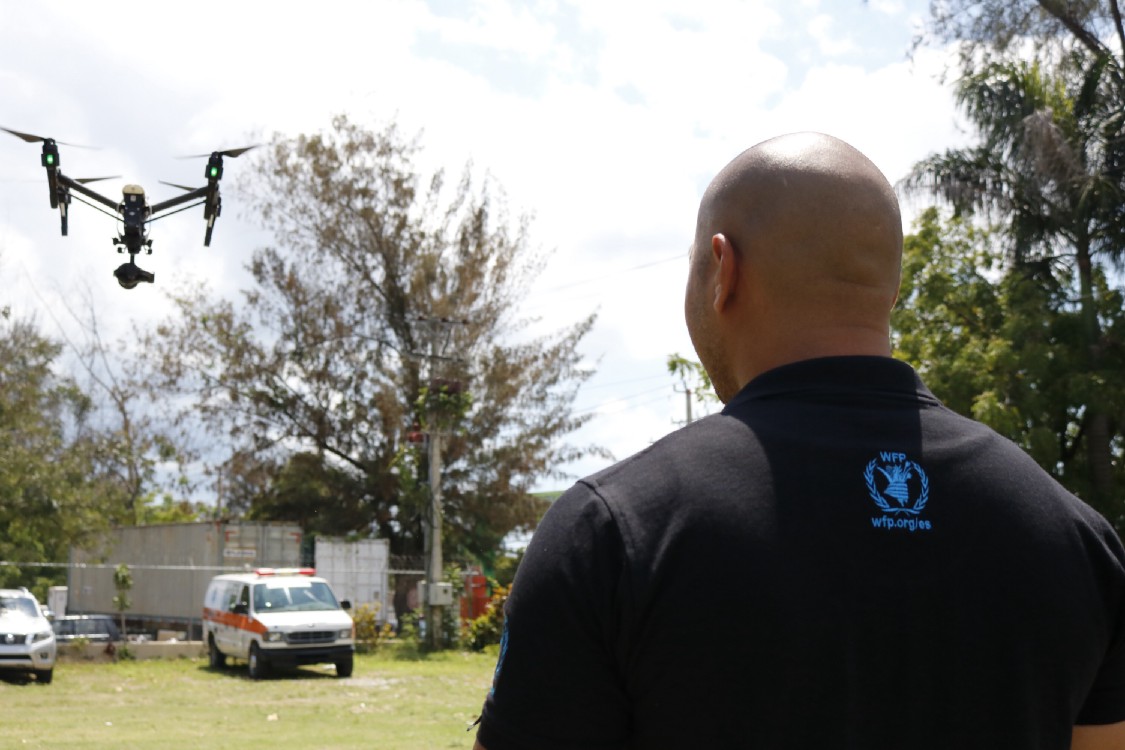 There's a wide range of information that you can get from a drone — for example in Dominica aerial images told us how many houses had been affected and roads blocked, and what kind of damage was done. We did this for several communities affected by Hurricane Maria.
You can also do assessments of crop damage and of the overall health of agriculture, although we didn't do these two in Dominica due to lack of time. Drones also allow you to see where people are moving to.
Drones can work with satellites
The standard approach for WFP up to this point was to receive satellite images, and then produce maps and different products for analysis based on these. With drones you can get a higher quality of detail of the communities affected, and then you integrate that with the larger-scale map from the satellite.
"It was clear to me after Dominica that drone technology could work very well."
In Dominica the skies were cloudy after the hurricane. This is something that would normally be a nightmare for people who work with satellite images, because the clouds cover large areas that you want to see. You get a map but you have a big cloud over the cities for example. This is where drone technology can help, because you can fly drones underneath the clouds and get the images of those areas, and replace the part that is covered with clouds with the drone image.
---
Read the full article here