Blog post
ETC Connect- Women Enabling Rohingya Women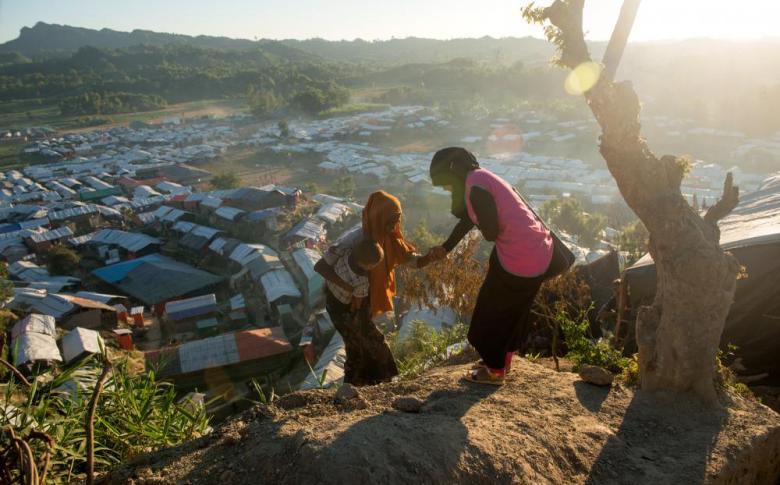 As part of International Women's Day, we look at how a mobile application developed by the Emergency Telecommunications Cluster (ETC) has been piloted for Rohingya women in Cox' Bazar. ETC CONNECT piloted by BRAC, an international non-government organisation (INGO), allows two-way communication between refugees and aid workers, digitally registering and helping humanitarian organisations respond to information requests and confidential complaints.
For the Rohingyas in Cox's Bazar, the access to mobile phones is restricted. Women have few mechanisms to lodge complaints confidentially to aid workers. BRAC is using ETC CONNECT to strengthen accountability and monitoring for one of its projects with United Nations Children's Fund (UNICEF), which is made up by 90% women including Rohingya community mobilizers, who go door-to-door to disseminate lifesaving messages related to health, water sanitarian and hygiene (WaSH), nutrition, protection and emergency preparedness.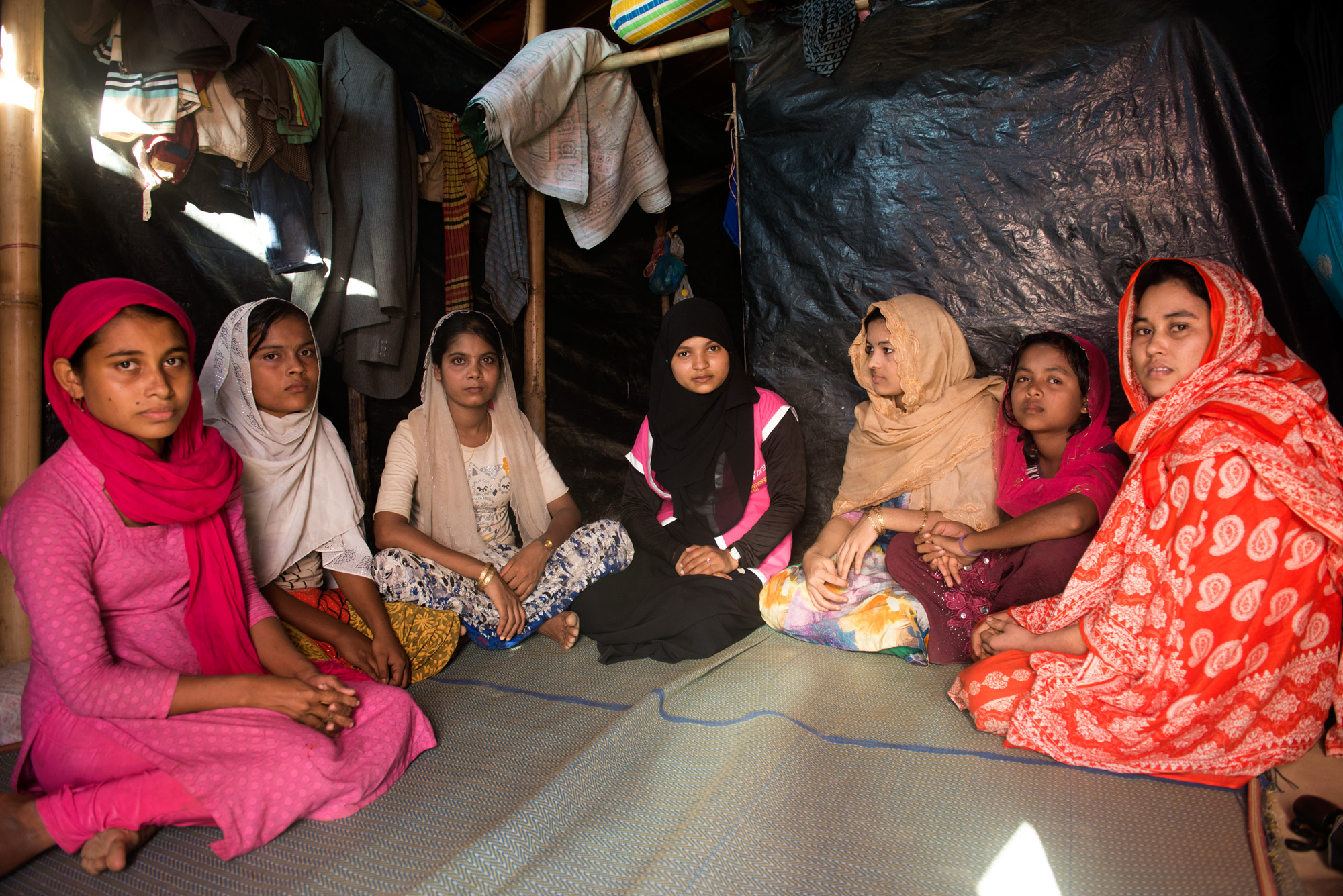 These volunteers establish close relationships with their assigned households. Many of the Rohingya women in the refugee camps never leave their shelters. A recent United Nations Population Fund (UNFPA) report[1] highlights that women and girls are extremely vulnerable to gender-based violence in the makeshift settlements of Cox's Bazar. As such, women volunteers can build a stronger rapport with the Rohingya women during their weekly visits.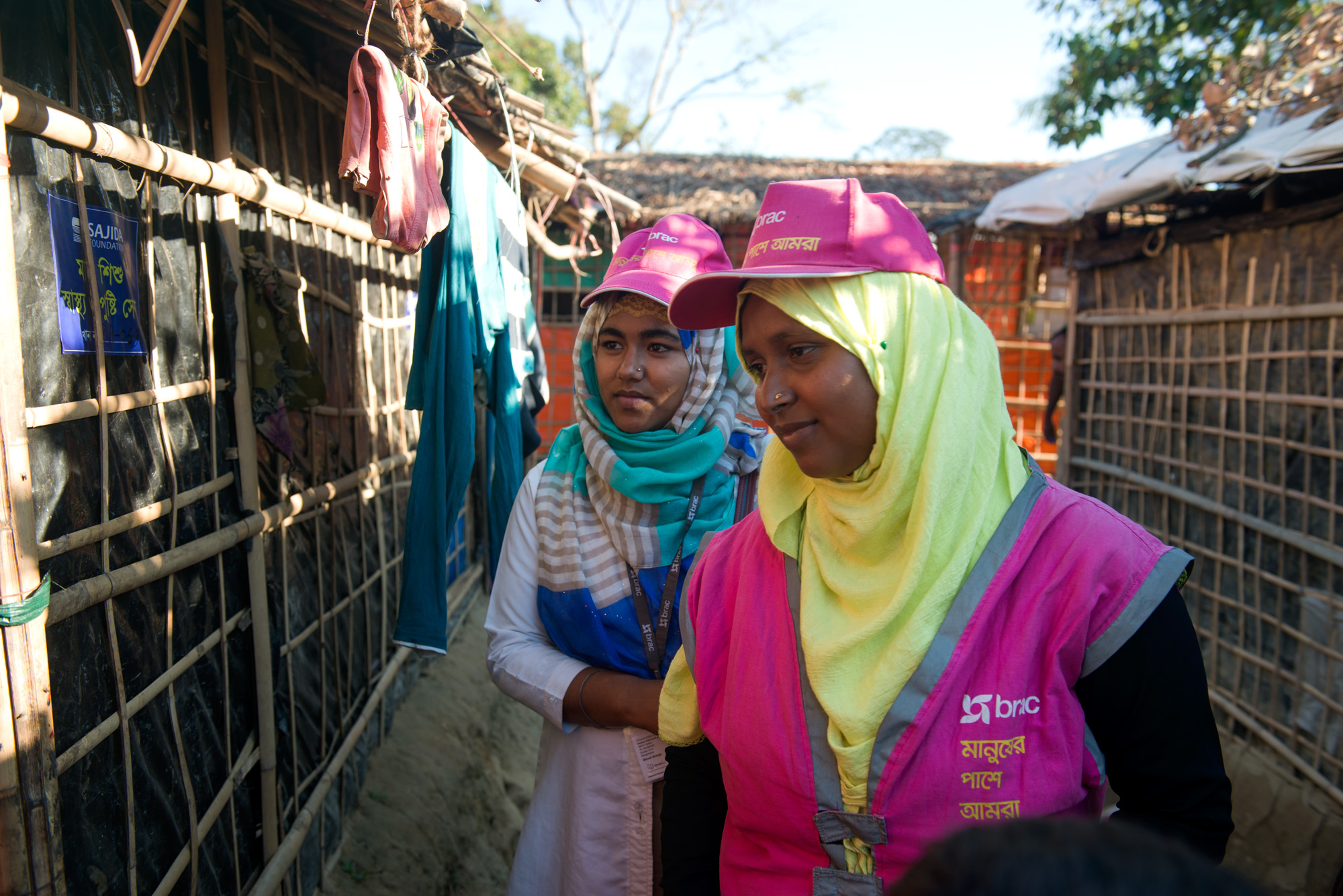 Every day, BRAC receives on average 800 feedback and information requests related to humanitarian services from the affected population through ETC CONNECT. The information is collected in a database and can be shared with the Communications with Communities (CwC) working group in Bangladesh, providing additional insights for humanitarian relief efforts aimed at improving women's reality in refugee camps. The pilot project is providing a voice, which did not exist on this scale before in the overall Rohingya response. More importantly, it illustrates the role women can have to help empower other women and bring a much-needed positive shift in the lives of the most vulnerable.  
---
Story by Iffat Nawaz (BRAC) & Phyza Jameel (ETC Services for Communities [S4C] Advisor) 
Photos by: Munem Wasif (BRAC)
---
[1] UNFPA Rohingya Humanitarian Response Monthly Situation Report, January 2018