With more than ten years' experience leading global humanitarian IT operations, the Emergency Telecommunications Cluster (ETC) network has expanded its scope and is now focused on achieving its 2020 vision: 
By 2020, the ETC will ensure all those responding to humanitarian emergencies – including affected communities - have access to vital communications services, transforming aid delivery and saving more lives.
Achieving this requires the involvement of a wider, but more connected network, from leading edge IT companies and national service providers, to humanitarians, governments and local communities. 
Partners can support the ETC in a number of different ways: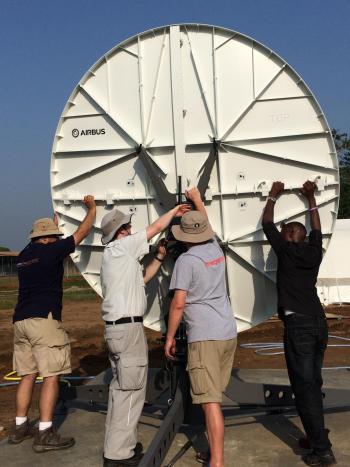 In-kind Donations
From equipment and services, to visibility and human resources, in-kind donations support the ETC in providing life-saving connections in emergencies. 
Stand-by Capacity
Stand-by Partners are organisations which provide additional human resource capacity to the ETC, through WFP as global lead, to support emergency operations as well as strategic projects such as ETC2020.
Cash Donations
Through the World Food Programme (WFP) as global lead of the ETC, cash donations allow the ETC to respond to humanitarian communications needs with speed and efficiency. The flexibility of cash donations means that the funds can be transferred to where they are needed most. 
For more information about partnering with the ETC, contact: Global.ETC@wfp.org