OpEx Bravo & LRT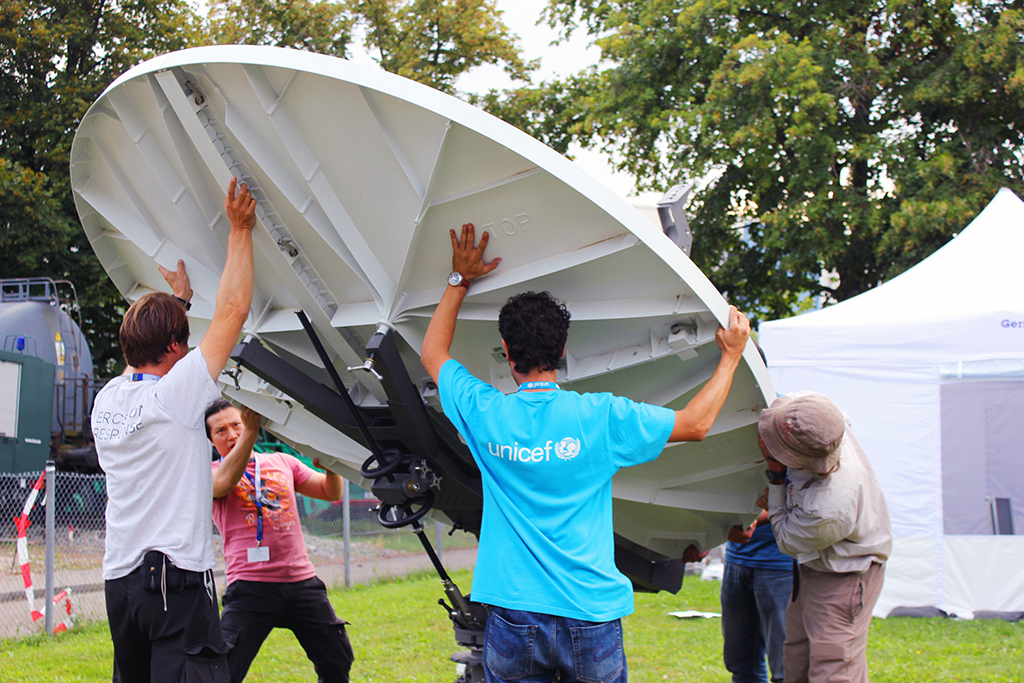 The Emergency Telecommunications Cluster (ETC) and the Logistics Cluster (LC) have come together to integrate aspects of the full-scale field simulation exercise (OpEx Bravo) and the Logistics Response Team Training (LRT). The combined exercise - called gear.UP - allows each cluster to practice and train on various emergency response functions, providing opportunities to support each other as they would in a real emergency. 
gear.UP is a large-scale inter-agency operational exercise and functional training event designed to further advance emergency response capabilities of the global ICT and Logistics humanitarian community.
This intensive 7-day field simulation is prepared by the World Food Programme (WFP), as global lead of the ETC and Logistics Cluster, in conjunction with FITTEST Training Services, the German Federal Agency for Technical Relief (THW) and the Government of Luxembourg. OpEx Bravo & LRT is held near Stuttgart, Germany at the THW Training Centre. 
Participants from UN agencies, Stand-by Partners and NGOs are invited to attend.
Applications for gear.UP 2018 are now closed. 
If you are interested in being a Facilitator in future events, please go to the OpEx Bravo & LRT - Facilitator page. 
Supported by: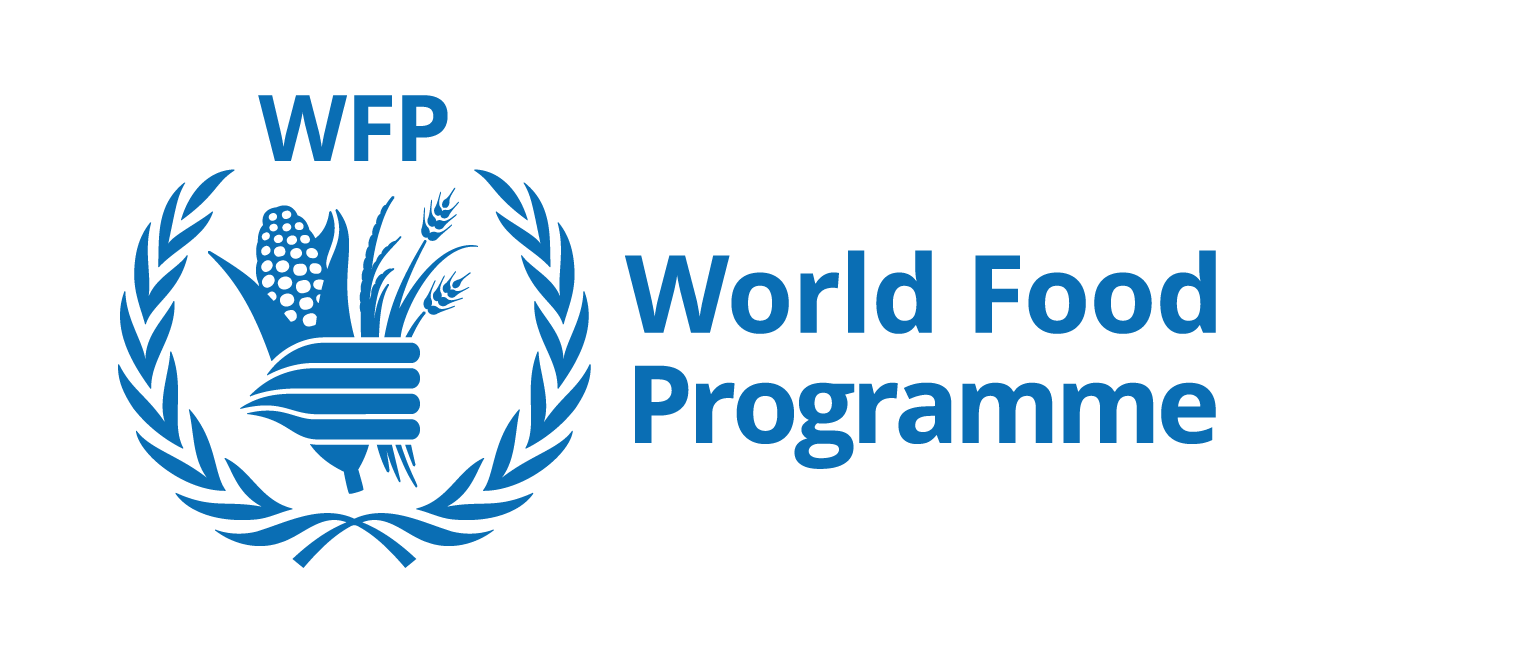 OpEx Bravo & Logistics Response Team (LRT) Training is a combined exercise between the Emergency Telecommunications Cluster (ETC) and the Logistics Cluster for each to practice various emergency response functions, with opportunities to support each other as they would in a real emergency.
The information on this page relates to the OpEx Bravo part of the exercise, which is relevant to humanitarians with an IT background. Those with a Logistics background should instead refer to your Logistics Cluster focal point for the LRT part of the exercise.
OpEx Bravo is open to IT managers and technicians from all humanitarian agencies that respond to emergencies. Technicians will need to have had prior training or experience in the tools and technologies being used, especially within a field / and or emergency context. The exercise is planned for 20 participants in total.
* Applicants from a non-IT background are unlikely to get full value from this training. It is recommended that only those with an IT background apply.
The following profiles are required:
Participants' Profile

 Number

Skills Required

ETC Coordinator

x1

Strong management & coordination skills, strong IT & emergency background. Ideally has passed the IT EMT or an equivalent course or holds project management qualifications.

ETC Coordinator 'wingman'

x1

Strong management & coordination skills, plus information management skills, IT background. Has passed the IT EMT or an equivalent course.

Information Management

x1

Strong Information Management skills in an emergency context, preferably supporting IT field operations

Deployment Team Leader

x3

Strong technical skills, basic leadership of small teams, basic management skills. Ideally has attended the Intro to IT Emergency Management Training or an equivalent course. Good emergency experience.

Telecoms Technician

x3

Strong VHF skills, basic HF skills. Has passed Let's Comm, Let's Comm Digital, UNICEF's "Wireless & Emergency Telecoms", IFRC IT&T ERU Technical Training Course or an equivalent course.

Data Communications Technician

x6

Strong LAN/WLAN skills. Has passed Let's Net, UNICEF's "Emergency Data Responder" or an equivalent course. (One of the 6 spaces will be available to very strong networking personnel who have not passed one of these courses).

Desktop Support

x3

Strong desktop support skills, including LAN cabling & setup.

Drone Operations

x2

Trained and experienced in using drones to support emergency field operations. Ideally trained or experienced in coordination of drone services for humanitarian agencies.

Must be able to bring own drone equipment to the exercise
The goal of this operational exercise is to give solid, hands-on field experience to IT technicians and team leaders in a complex, high-pressure environment. Participants will work in teams to deploy ICT services and equipment under challenging conditions and timeframes. This exercise allows participants to gain practical experience with the technical solutions adopted by the ETC for emergency response. The scenarios cover IT and telecoms skillsets, including satellite connectivity, networking and drone operations
Operational Activities:
The exercise will require the participants to complete a number of technical and management objectives, and go through many non-technical experiences. In general:
Plan and coordinate the provision of agency specific and inter-agency services.

Deploy multiple distinct sites, providing local LAN, WLAN and desktop support services.
Deploy  satellite connectivity, including the emergency.lu solution
Connect the sites using wireless links using the ETC response solution design.
Deploy VHF and HF services, with Calling, Working and NGO channels.
Non-Technical Activities:
Participate in local ICT Working Group and other Cluster and coordination meetings.

Participate in global ETC teleconferences.

Negotiate a border crossing while carrying technical equipment.
Respond to medical and security situations.
Use field skills.
Nominations must come from a manager that is responsible for emergency IT and telecommunications across your organisation globally (for example, a CIO). Nominations cannot come from individual applicants, or Country Level Managers (unless your organisation does not have a Global Level).  Please refer to this list of the official Nominators for various organisations.
The nomination letter (on organisation letterhead) should include the following information:
Full name, organization and position title of the candidate being recommended
Full name, organization and position title of the nominator
A statement indicating that the candidate will be released from 14 – 20 October inclusive (plus travel time) and that all expenses related to travel to / from the exercise will be covered by the nominating organization
Confirmation of the candidate's ICT experience from a technical, field and emergency perspective
A statement to the person's character, ability to deal and manage situations under pressure with tight timelines
A statement indicating the likelihood of the candidate being deployed to the field for an emergency in the future
Applications will be considered based on the following criteria:
Appropriate fit to the skills profiles

Sufficient technical background to be effective
Nomination from an appropriate global level manager
Emergency experience
Willingness to be deployed in future emergency response and ability to apply skills learnt for the benefit of the community.
Participants will normally be notified at least 8 weeks before the training starts whether they have been selected or not.