IT Emergency Management Training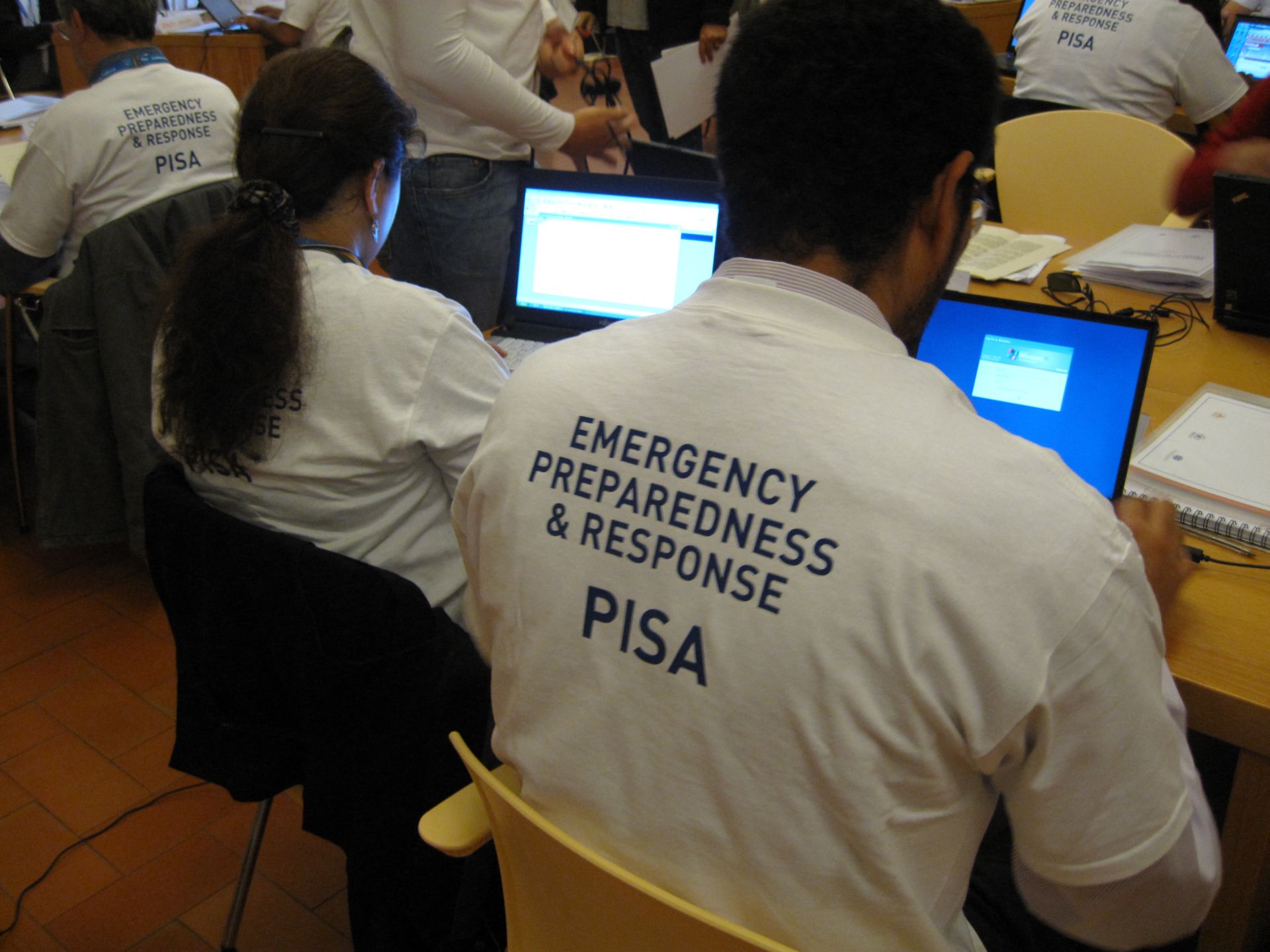 The key to efficient and effective humanitarian emergency response operations is trained personnel who are available for immediate deployment. In addition to the constant technical skill-upgrade required by the nature of the humanitarian context, IT responders must also be prepared for emergencies in terms of managerial and survival skills.
This intensive 12-day training course focuses on developing IT and telecommunications experts capable of managing the ICT response to humanitarian emergency operations. Prepared in close collaboration with a range of humanitarian partners, including UNICEF, this training is held in Pisa, Italy, at the Scuola Superiore Sant'Anna. Participants from UN agencies, Stand-by Partners and NGO are invited to attend.
For information about upcoming sessions, see the Events Calendar
IT Emergency Management Training
[VIDEO::https://www.youtube.com/watch?v=1LnxZ-vp8rI::aVideoStyle]
---
Who should attend:
Open to all members of the humanitarian ICT community who are managing ICT projects in the field, or who are skilled ICT technicians that want to gain project management skills. There are typically 20 spaces per course .This event is not open to individuals not working in the ICT humanitarian sector.
Training goals:
The goal of this training is to provide emergency ICT Project Management skills - for example how to write Project Plans & Budgets for an ICT project in an emergency context.
The training also includes presentations, by highly experienced ICT emergency managers and professors, on the aspects of humanitarian response in emergencies, focusing on planning and managing ICT infrastructure within the emergency context.
During the two weeks, participants also engage in team-building and leadership exercises, security simulation training, preventive medicine and first-aid as well as 4-wheel driving in rough terrain. Download sample agenda
.
How to apply
Applications are now closed.
Obtain Letter of Support from your nominator. Due to the high number of applications received for this course, participants must present written confirmation from their supervisor that should an emergency strike, they will be on the first deployment list.
Complete the Application Form, adding your CV, Letter of Support, Letter of Motivation and Test Results.
Contact wfp.it_emt@wfp.org if you have any enquiries.
Only complete applications will be considered. FITTEST Training Services should receive complete applications only and should not be copied on internal correspondence. Submit complete applications to wfp.it_emt@wfp.org or contact us further information on how to apply.
Nominations
Nominations must come from a manager that is responsible for emergency IT and telecommunications across your organisation globally (for example, a CIO). Nominations cannot come from individual applicants, or country level managers (unless your organisation does not have a global level).