News
Future ICT humanitarian responders participate in OpEx Bravo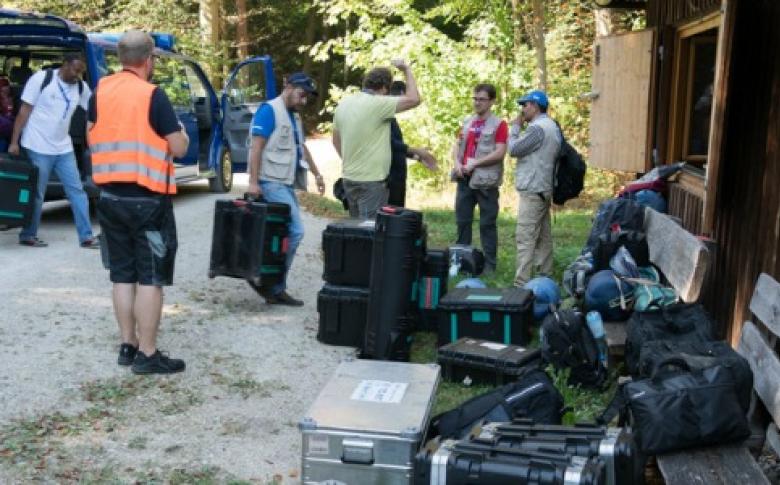 20 participants from 11 various organisations are currently taking part in OpEx Bravo emergency simulation near Stuttgart, Germany. Among the participants are representatives of United Nations (UN) agencies, Emergency Telecommunications Cluster (ETC) members and Stand-by Partners as well as Non-Governmental Organisations (NGOs). The exercise started on Sunday, 11 September and will continue until Friday, 16 September.
OpEx Bravo is a large-scale inter-agency operational exercise designed to further advance emergency response capabilities of the global ICT humanitarian community. This intensive 7-day field simulation is prepared by the ETC in conjunction with FITTEST Training Services, the German Federal Agency for Technical Relief (THW) and the Government of Luxembourg. 
For regular updates throughout the week follow the ETC on Facebook and Twitter.