Following the Emergency Telecommunications Cluster (ETC) Plenary Meeting in Valencia last November, the ETC Plenary now convenes annually. This year's event is hosted by the Government of Luxembourg with a proposed additional third day (17 May) open to the public and prospective partners.
The ETC Open Day is being organised in coordination with the Government of Luxembourg and it will focus on showcasing the ETC operational solutions to the general public. In addition, partners will be invited to discuss the use of Open Data and partnerships in the humanitarian field.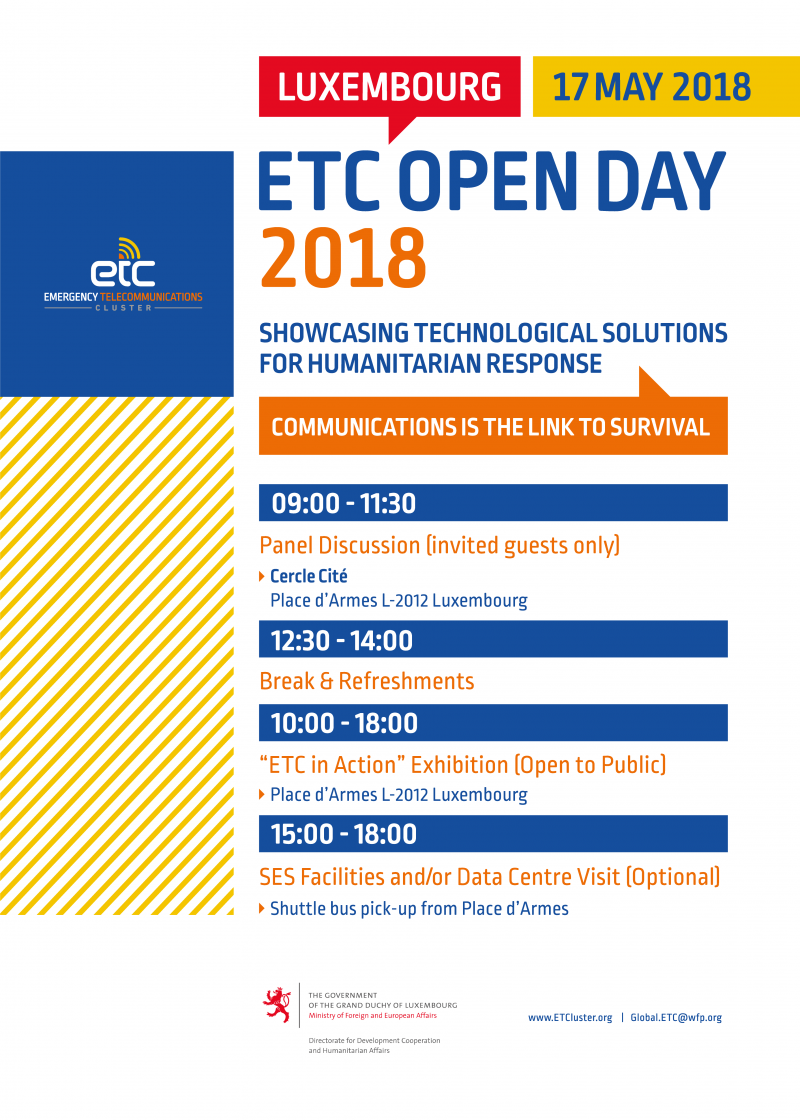 Login
to activate your subscription and receive e-mail notifications.