Emergency
Vanuatu: Earthquake and Cyclones Judy and Kevin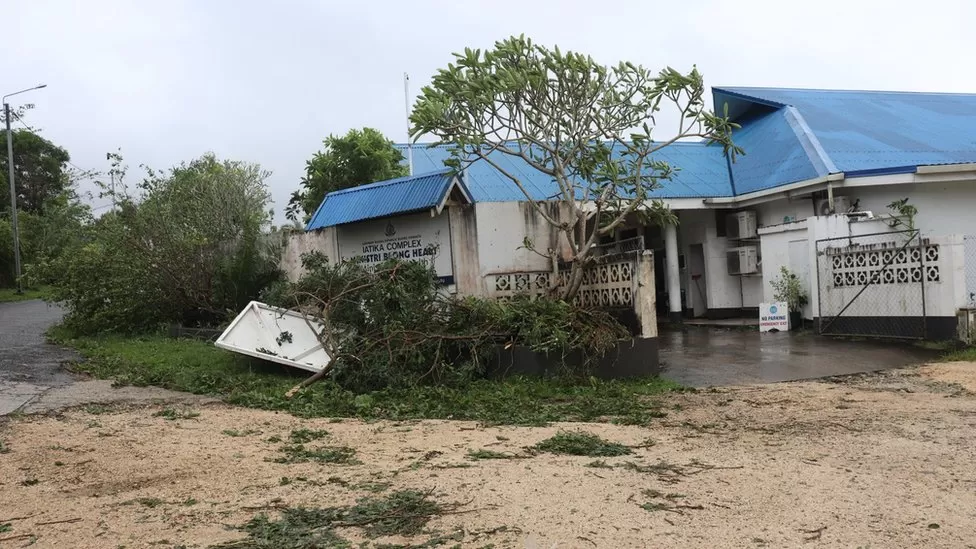 Photo Credit: UNICEF Pacific
The small island nation of Vanuatu declared a state of emergency on 3 March after two cyclones and a magnitude 6.5 earthquake devastated the country in the space of just a few days. Cyclone Judy, a Category 4 severe tropical cyclone, swept through the islands from 28 February to 01 March, damaging buildings, power lines, and other infrastructure across the country.  The islands, still reeling from the impact of the storm, were hit with more extreme weather when Cyclone Kevin struck on 03 March, coupled with a 6.5 magnitude earthquake. Power and telecommunications were disrupted in Port Vila, and the full extent of the damages to communications infrastructure across Vanuatu's 13 islands is still unknown.
The Global ETC, along with the ETC's Fiji-based Preparedness operation in the Pacific are engaging with Global ETC partners and Vanuatu government stakeholders to assess the situation and mobilise resources to meet the ICT needs of the response. A telecommunications specialist from WFP's Fast IT & Telecommunications Emergencies & Support Team (FITTEST) is en route to Vanuatu to conduct an initial ICT assessment.
According to initial reports, all 13 National Clusters (government led) have been activated and requested to develop response plans based on an initial planning figure of 200,000 households affected. Communications is one of the priority areas. Key needs for support include restoration of power, communications, transportation, and shelter for affected populations. Around 800 people are currently taking shelter in evacuation centres in the capital city of Port Vila.
A previous assessment conducted by REACH found that broadcast radio is one of the major sources of information for local communities. 
The International Telecommunications Union (ITU) has activated its Disaster Connectivity Maps (DCM) to gather on the status of data connectivity services across the islands following the series of disasters. The DCM, which is a joint initiative of ITU, GSMA, and the Global ETC, can be accessed here.
Further information on Vanuatu's telecommunications infrastructure can be found on the ETC's ICT profile for the country.  
Overview
Key Operational Gaps
ICT Infrastructure Assessment
Related documents and links