This Emergency is no longer active.
Emergency
Pacific: Cyclone Harold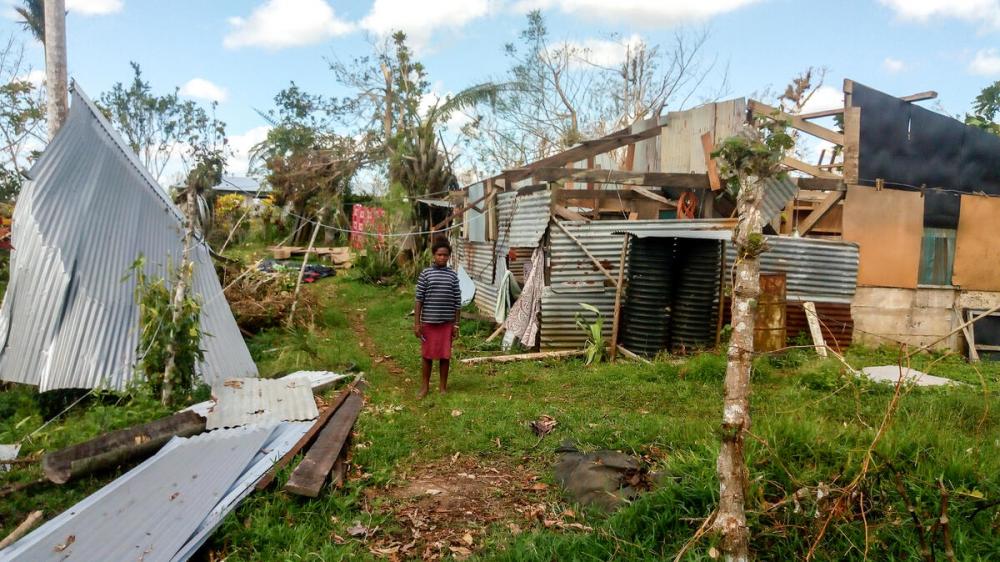 Damage caused by Cyclone Harold on Santo island, Vanuatu. Photo credit: Gordon Alick/Save the Children
Between 1-9 April, Cyclone Harold tore through the Pacific, causing widespread destruction in the Solomon Islands, Vanuatu, Fiji and Tonga. At its peak, the cyclone reached severe category 5 as it made landfall in Vanuatu where it became the second strongest tropical cyclone to ever hit the country. The cyclone caused extensive damage across large parts of Vanuatu – including to communications networks, broadcast radio and television infrastructure and power on the islands of Santo, Malekula, Pentecost, Ambae, Maewo, Ambrym and Epi. In Fiji, Cyclone Harold caused extreme flooding, power outages and severed communication links across the largest island of Viti Levu, the Southern Lau group and Kadavu island.
At the same time, most Pacific Island countries were in states of emergency as they responded to COVID-19 and enforced travel restrictions to slow the spread of the virus.
The ETC in the Pacific worked with national partners, government authorities, regulatory bodies and the private sector in Vanuatu and Fiji to implement country emergency telecommunications preparedness and response plans for Cyclone Harold.
The ETC was allocated US$199,262 from the Central Emergency Response Fund (CERF) for the response to Cyclone Harold in Vanuatu. The CERF allocation funded the two pillars of the ETC's response:
1) Installation of shared connectivity services and solar power solutions in three cyclone-affected locations: south Pentecost, West Coast Santo and north-east Malekula;
2) Restoration of broadcast radio and television transmission infrastructure in Santo and Malekula, to bring key sources of information for the affected communities – such as Radio Vanuatu – back on air.
Please see the ETC Preparedness in the Pacific page for all ongoing activities relating to the ETC's work on preparedness in the region.
Overview
Funding status
Percentage received
100.00%
Related documents and links
Headlines and Events