Emergency
Syria: Conflict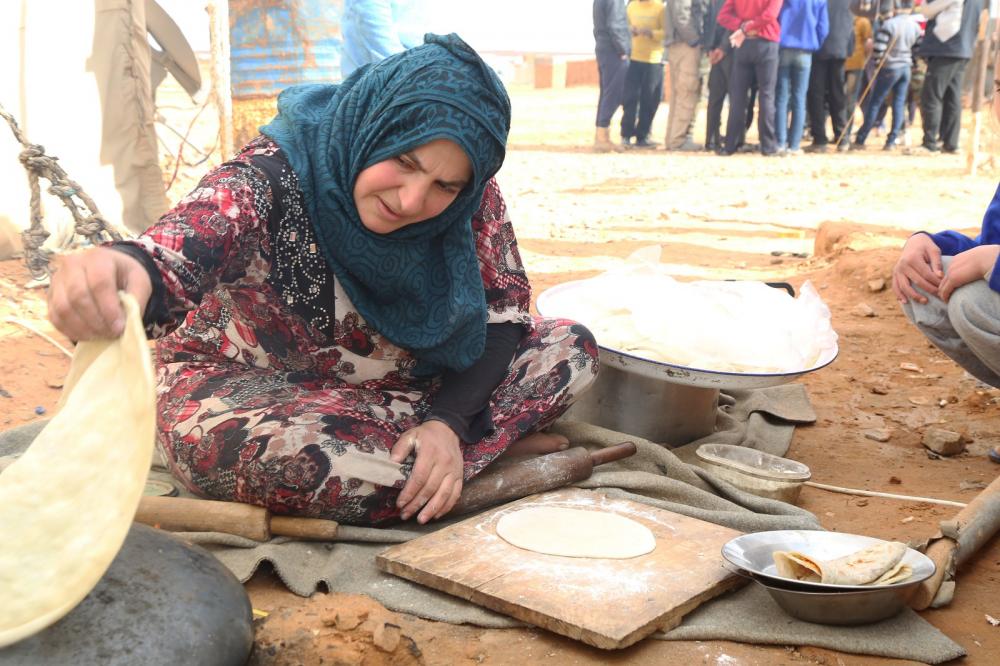 An internally displaced woman cooks a meal in the remote camp in Rukban on the border with Jordan. Photo: WFP Syria/ Marwa Awad
As the Syria crisis enters its second decade, the scale, severity, and complexity of humanitarian needs remain extensive. Across the country, an estimated 14 million people—over half the population—are in need of humanitarian assistance. Resurgent hotspots of conflict continue to claim the lives of civilians and impact vital infrastructure. In total, the Syrian crisis has created more than 6.8 million refugees and displaced a further 6.7 million Syrians inside their own country.
The ongoing fuel and electricity crisis in Syria has left many families without means of power and the spread of COVID-19 in Syria since 2020 has added another layer of complexity to an already catastrophic situation.
In 2022, the most urgent needs in Syria are fuelled by the secondary and tertiary effects of the protracted crisis, such as economic volatility, state collapse, and the impacts of COVID-19 on already distressed sectors.
The ETC was activated in Syria on 14 January 2013 to provide shared security telecommunications and internet connectivity services to the humanitarian community responding to the crisis. The ETC is operating under the Whole of Syria (WoS) approach which comprises activities in Turkey, Lebanon, and Jordan for an effective humanitarian response inside Syria.
In 2022, the ETC will continue to support humanitarians in the inter-agency response areas in Syria and Gaziantep in Turkey with effective communications services. The cluster will enhance the coverage of VHF radio networks in common operational areas, upgrade data connectivity infrastructure, deploy back-up solar power to support services, provide ICT helpdesk support, and develop the technical capacity of national humanitarian ICT staff. Contingency resources may also be required to support new common operational areas or to extend common services.
Overview
Funding status
Percentage received
100.00%
Related documents and links
Headlines and Events