Emergency
Indonesia: Sulawesi Earthquake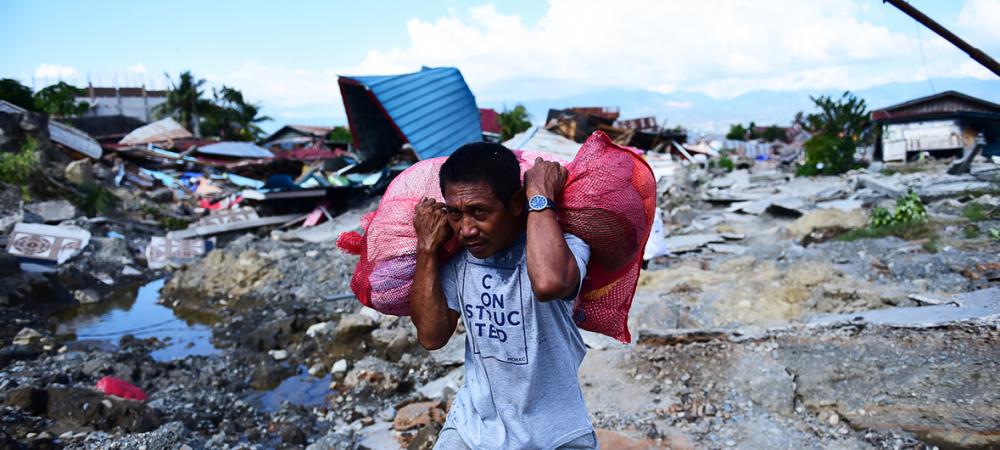 A 7.5 magnitude earthquake Palu City and Donggala, Central Sulawesi, Indonesia on Friday, 28 September, 2018. The earthquake epicentre was recorded at 10 km depth, 27 km northeast of Donggala, Central Sulawesi. A subsequent tsunami, which was estimated to be as high as 20 feet in some places, struck in the vicinity of Palu City.
As of 4 October, national disaster management agency (BNPB) confirmed 1,424 fatalities with over 2,549 injuries, 113 missing persons, 152 requiring immediate rescue efforts. There are currently over 70,821 evacuees being housed in 141 evacuation sites. In addition, 66,238 houses damaged, with 99.2% (65,733) of them located in Central Sulawesi Province. As at 4 October 2018, Government of Indonesia had received offers of assistance from 29 countries, of which 17 countries offered a concrete type of assistance and match the prioritised support. (source: Reliefweb)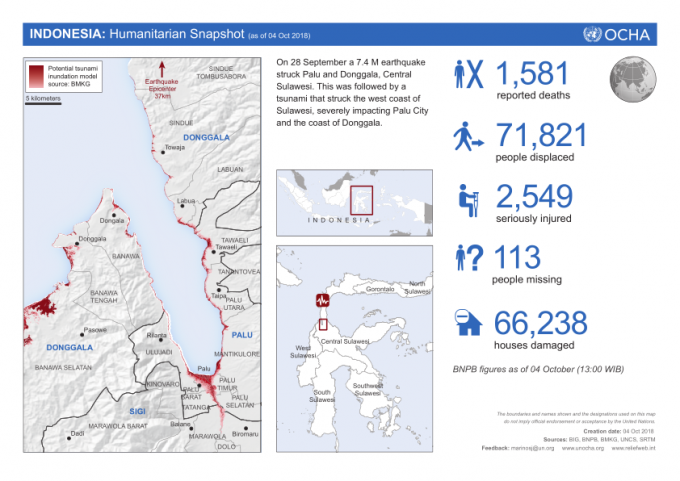 The Emergency Telecommunications Cluster (ETC) has not been activated in response to this emergency, but the Global ETC Team is monitoring the situation.  
The second Global ETC Information-sharing Call took place on Friday, 5 October. The ETC partners shared updates on their activities on the ground.
Télécoms Sans Frontières set up a telecoms centre for the benefit of the ASEAN Emergency Response and Assessment Team (ERAT) and other relief organisations to help reconnect parts of Palu city.

GSMA reported on the status of mobile networks, confirming that network towers are in good condition, but unstable power supply remain the main obstacle to restoring connectivity. The Government of Indonesia predicts that mobile networks will be fully restored in the next 14 days.

Among other organisations present in Indonesia are NetHope, Oxfam and Plan International.
Related documents and links
Headlines and Events