Blog post
Telecommunications preparedness in Palau – from the depths of the jungle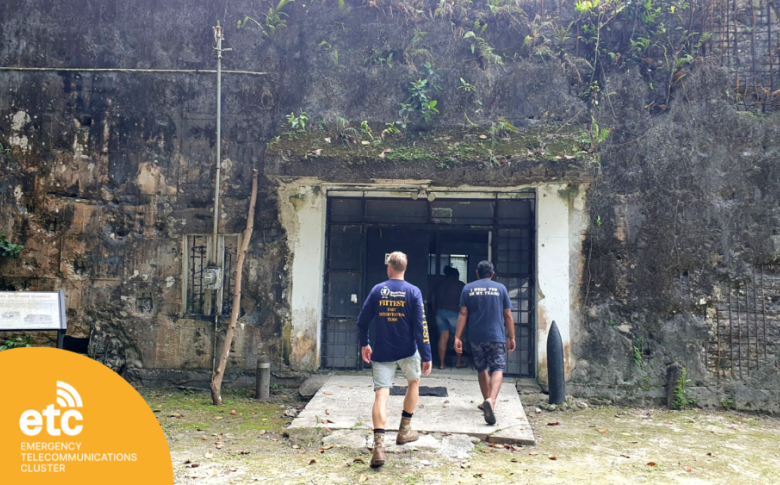 John Bursa has been a member of WFP's Fast IT & Telecommunications Emergency & Support Team (FITTEST) from 2003 to 2006, and again since 2018. In February 2023, John conducted the first of a series of ICT Capacity Assessments (ICA) in the Pacific Island country of Palau on behalf of the World Food Programme (WFP)-led Emergency Telecommunications Cluster (ETC) to inform critical telecommunications preparedness actions. The mission was funded through the WFP Pacific Multi-Country Office (MCO) by the USAID's Bureau for Humanitarian Assistance (BHA), as part of its preparedness initiatives in the Pacific region.
Read John's blog below.
----
Preparedness in Palau is critical
The Western Pacific typhoon season has the potential to impact several island countries in the region. High velocity winds and extensive rainfall regularly lead to flooding and landslides, severely damaging country infrastructure.
Palau is at particularly high risk to the impact of the climate crisis.  
I was called on by WFP's Pacific Multi-Country Office (MCO) and the ETC to visit Palau to carry out an ICA―a policy, infrastructure, and services capacity assessment―to scope out the telecommunications landscape and find insights into how communications technologies could be leveraged in the face of a disaster.
Mission possible - Peleliu
The tiny island of Peleliu measures just 13 kilometres square yet is the third most populous island in Palau with around 500 residents. It was the site of a World War II battle between U.S. and Japanese troops, now marked by rusted military remains in the island's rocky caves and forests, as well as underwater shipwrecks.
Peleliu's infamous 'Bloody Beach' is known for its coral reefs, while Peleliu Wall is a reef with a drop of 300 metres and is home to multitudes of marine life―including sharks.
Peleliu is only accessible by boat, and very occasionally, by plane. It is also the lifeline hub of communications to the southwest states of Palau and is a choke point in emergencies. As such, it's a critical location for an ICA assessment. I needed to get there…but it looked like an impossible mission.
Enter the International Organization for Migration (IOM), which happened to be planning an assessment of its own in Peleliu.
Currently, in the event of a weather-related emergency, communities in Peleliu must wait until the seas and skies return to calm to receive humanitarian assistance. IOM is planning for a possible site on the island to build a storage unit for humanitarian emergency items under its Inclusive Mitigation and Preparedness in Action (IMPACT) project, also funded by the USAID's BHA.
The deployment of a fully stocked Non-Food Items (NFI) storage unit under IOM's IMPACT project would ensure that the people of Peleliu will have immediate access to humanitarian assistance in the event of an emergency.
Fate―and a supportive partnership with Palau's National Emergency Management Office (NEMO)―was looking down on me. It was a now or never opportunity.
We received the 'go' on 8 February 2023. Together, we lined up on the dock on Malakal Island, ready to board the NEMO boat to Peleliu.
Alii Peleliu!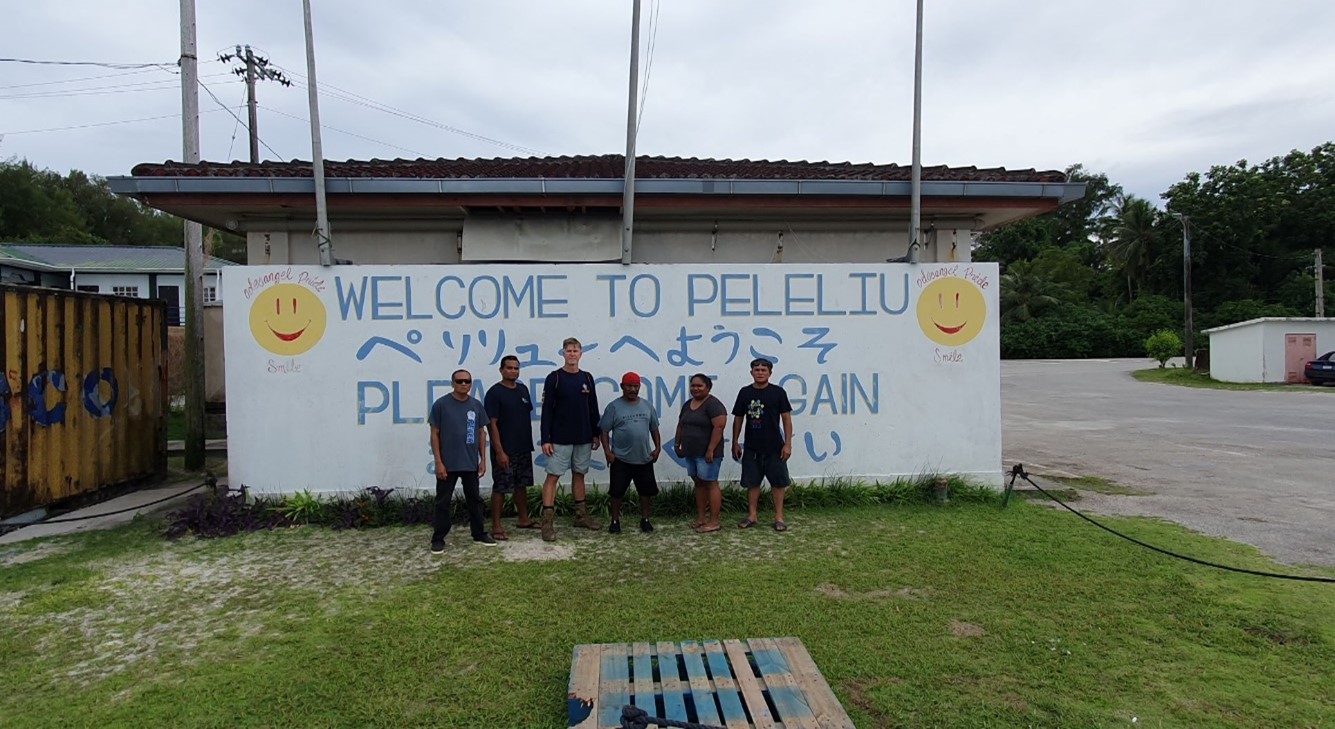 The joint mission team conducted an assessment in the Governor's office to test the VHF radio marine base station installed for NEMO, which provides the emergency communications link back to NEMO headquarters (HQ), 45 kilometres away. With some adjustments to the radio, we performed clear and successful voice checks to HQ.
With the backing of the Peleliu authorities, we also visited the tsunami and typhoon shelters as part of IOM's remote storage assessment.
The main typhoon shelter was an old WWII bunker, visibly damaged during the battle of Peleliu. It was leaking, and starting to collapse, but can be repaired.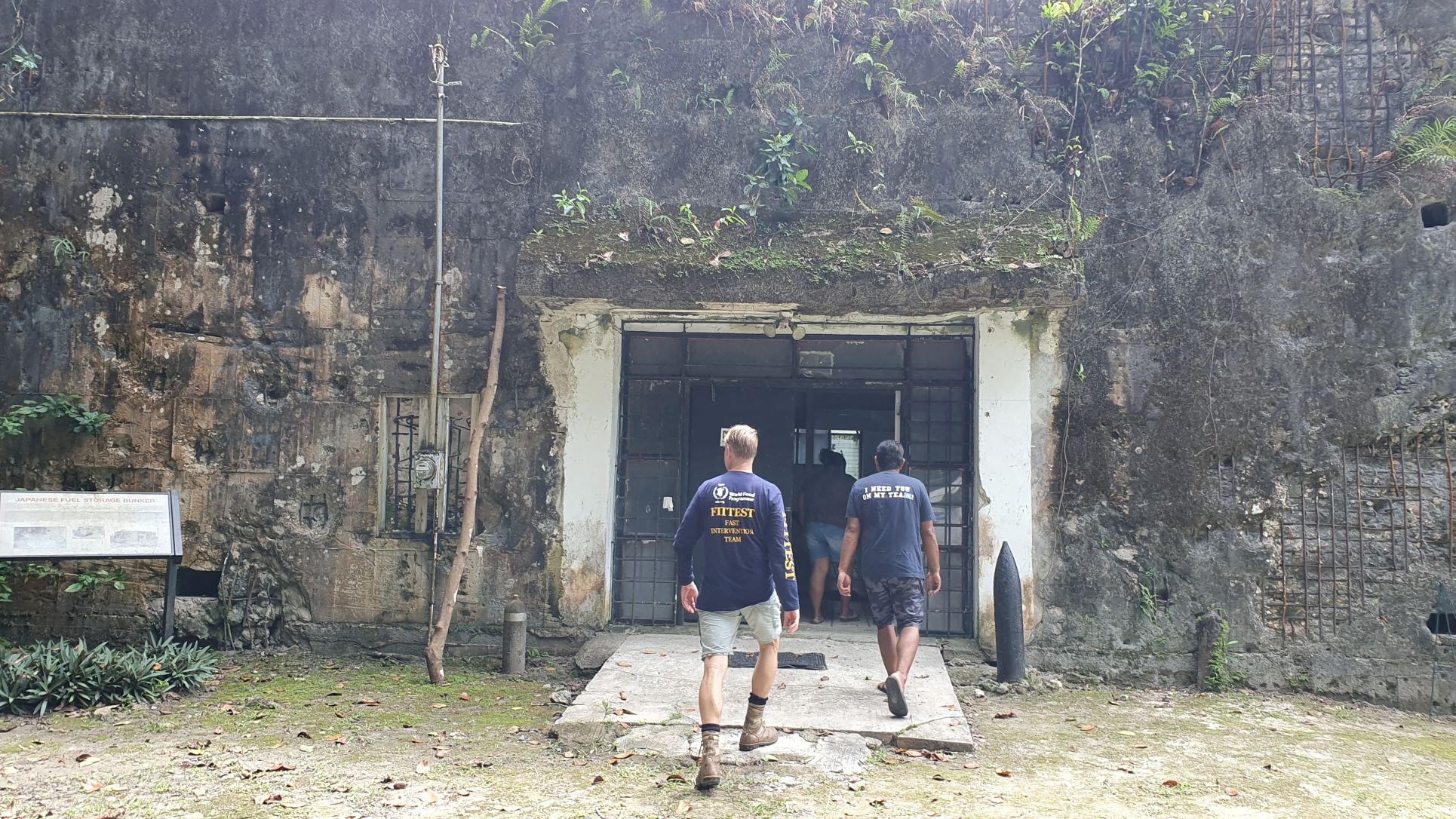 Time for the crucial part of my mission―we assessed a NEMO marine radio repeater and hut on the top of a mountain on the northern side of the island―critical for communications with emergency responders.
Reaching the site entailed a hike through untouched jungle and past dark caves filled with the remnants of war time. After a hot and humid trek―slowed down by 'Wait-A-While' vines which hook you as you go―we reached the 100-foot tower and the site, overgrown with trees and vine creepers.
We cleared up the site as much as possible and assessed the radio equipment and the power supplies.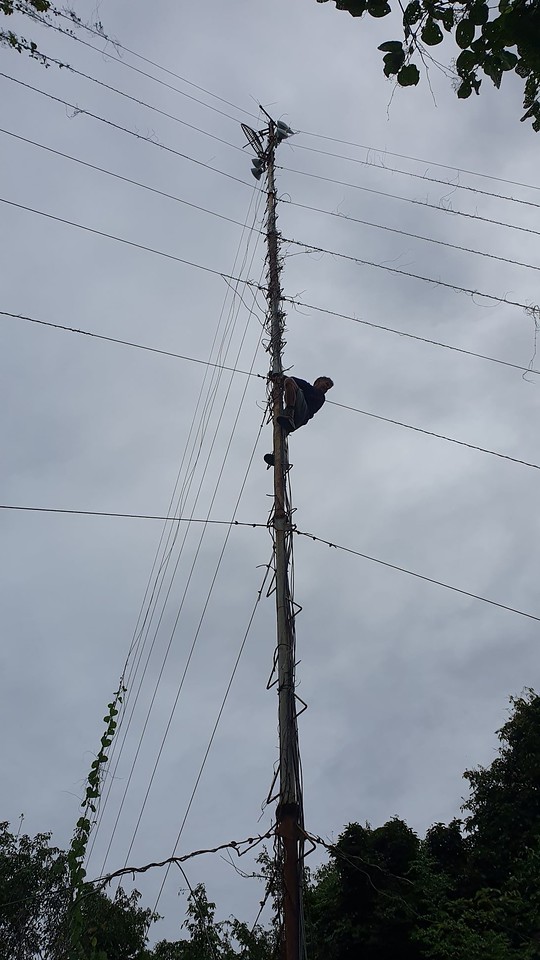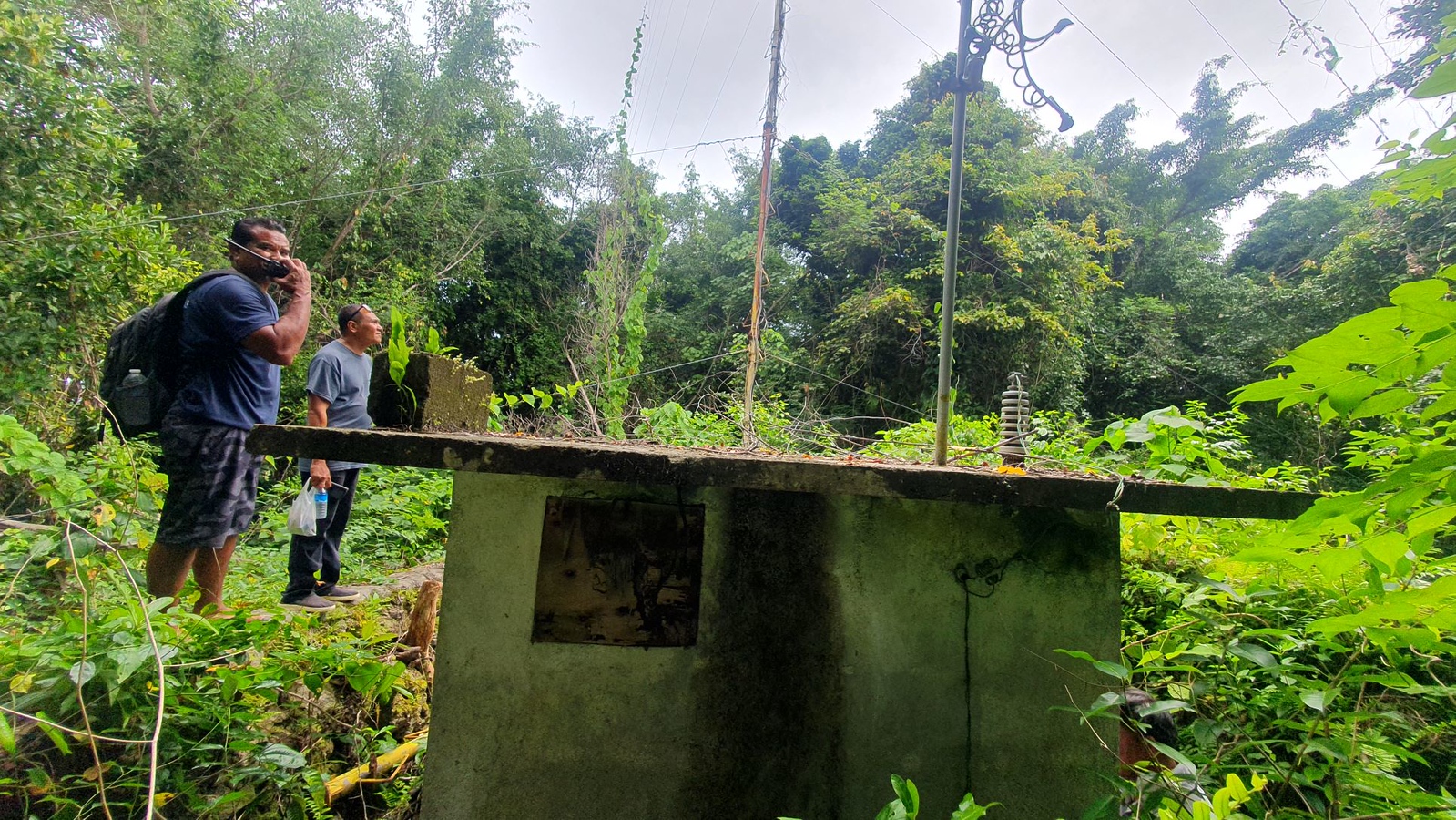 Plenty for the ICA
Armed with the full picture on what needs to be done next on Peleliu to ramp up preparedness, the team concluded its mission.
A huge part of the mission success was the teamwork between NEMO, IOM, WFP, and Palau Telecoms.
Thanks go to Yohan, Wayne, and Portia at IOM for helping fund and enable the mission. To Singeo and Jason from Palau's NEMO for getting us to Peleliu and back safely. To Vince from Palau Telecoms and the Peleliu authorities for supporting our mission. Me-sulang!
Next up for an ICA assessment – the Marshall Islands (RMI).
----
Partners: WFP MCO | ETC | IOM | Palau NEMO | Palau Telecom | USAID BHA
Through the WFP MCO, the ETC in the Pacific engages with 14 Pacific Island countries to take forward telecommunications preparedness activities, including in Palau.