Blog post
Let's Comm Digital Training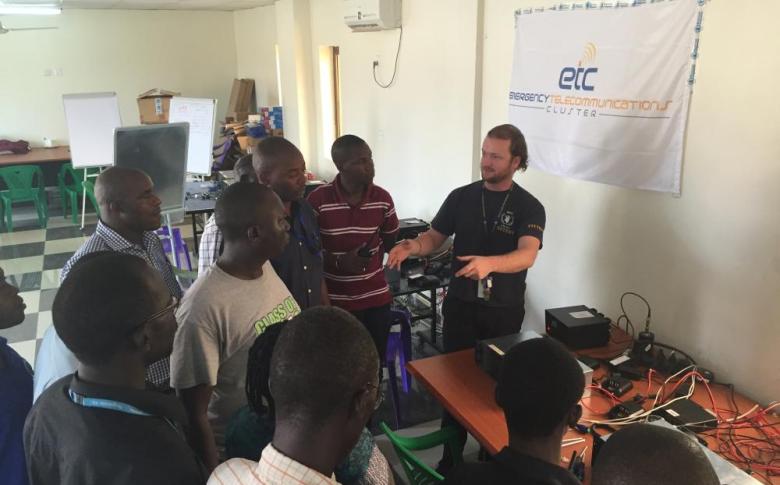 When technical advancement starts with capacity building at the national level
The training starts at 8.30am on a Monday morning in Juba, South Sudan. This is typically a very busy time, especially for IT Officers, and the city is one big jam of cars stuck in traffic. The training room has just been set up, with all the latest radio telecommunications equipment shining in the early morning light- participants are already having a sneak peek. Everyone is on time, many are early, and their curious faces are a sign that the training will be a success.
The Emergency Telecommunications Cluster (ETC) hosted two five-day Let's Comm Digital training sessions on Digital Mobile Radio (DMR) infrastructure deployment. The course, facilitated by WFP's IT emergency response team, FITTEST, equipped IT officers from UN agencies, NGOs and the Government, with the skills and knowledge to be able to design, implement and maintain DMR networks, according to ETC standards. The course focused on valuable hands-on sessions, engaging and guiding the participants throughout the installation and configuration of handhelds, mobile radios and repeaters.
Technical radio trainings are one of the ETC's yearly commitments, enthusiastically welcomed by the IT community, always greedy to gain the latest skills in telecommunications advancement. Focusing on shifting capacity to the national level, the ETC carefully selects the participants. Even this year, 20 out of the 24 participants were national IT officers, who collaborated with the ETC community, showing their passion for the local ETC working group while gaining expertise. Christopher Alagna and Christer Wessberg, the FITTEST trainers, are impressed: "Despite the challenges this country is facing, it is encouraging to see how the national technical capacity continues to be developed year after year."

These two DMR training sessions mark a first step towards transitioning South Sudan to the next generation of radio communications. As the outdated analogue radio system currently used by humanitarians went out of production, the ETC is coordinating the inter-agency project to jointly migrate all organizations to the latest digital technology. In an environment where the ability to communicate is vital to ensure the safety and security of the responders, coordination and efficient operations, investing in the most reliable systems is a priority. As participants learnt, GPS tracking, remote radio rooms, text messaging and one-to-one calls are just some of the benefits this new technology will bring to South Sudan starting from next year.
With 2016 just around the corner, the proactive ETC community is getting prepared to form a local team of experts with a deep technical understanding - these are the DMR pioneers of South Sudan. Indeed, the first step into any new technical advancement must start with capacity building, especially at the national level. Coordinated by the ETC, a fervent network of passionate IT officers with a common way forward is now building up. Only if the humanitarian community continues working as one, spreading knowledge to the national level, will this advanced telecommunication project be a true success.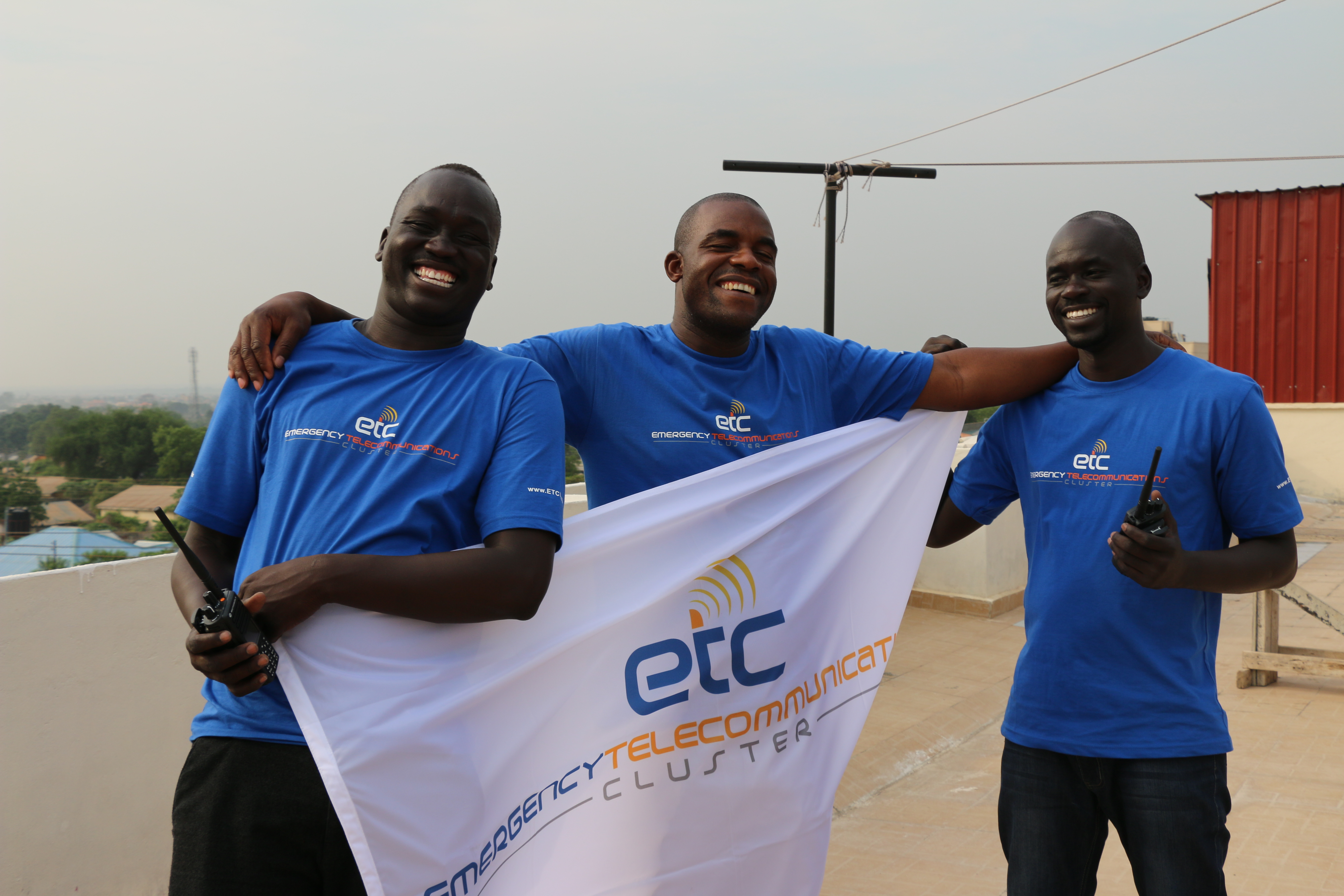 ---
By Sofia Grivet, ETC South Sudan